Metal powder solutions
that help industries make more with less
Soft magnetic composites will be the next big thing
We are always developing how we can make our customers more successful by using our knowledge to make powders for smarter, smaller, lighter, more powerful and cost-effective applications. An electric motor that is 30% cheaper to make? A gear manufacturing process that is drastically shorter? We challenge today's truths to find new and better solutions.
Technical papers
Find out more about our electromagnetic applications through our technical papers in the field.
Contact us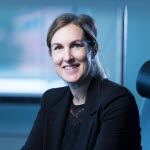 Sales & Technical support
Contact your sales representative for more information and requests.
Contact us
Technical area:
Soft magnetic composites
{{country.text}}
Sales Technical support
{{contact.name}}
Sales Representative
{{contact.position}}
{{contact.name}}
{{contact.position}}