Metal powder solutions
that help industries make more with less
Thank you for visiting us at Euro PM2019
Höganäs ambition is to grow the range of applications that can benefit from metal powder technology, opening up a new world of opportunities for a more cost-efficient and sustainable future in automotive and transportation manufacturing.
For more info regarding sustainable automotive solutions - please find our brochures below
Technical papers
Find out more about powder metallurgy through our technical papers in the field.
Contact us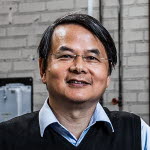 Sales & Technical support
Contact your sales representative for more information and requests.
Contact us
Technical area:
Pressing & Sintering
{{country.text}}
Sales Technical support
{{contact.name}}
Sales Representative
{{contact.position}}
{{contact.name}}
{{contact.position}}