Höganäs' first customer to use the new flexbags for easier handling of large volumes of additive manufacturing metal powder is very happy with the new solution. One flexbag can replace up to a hundred plastic bottles.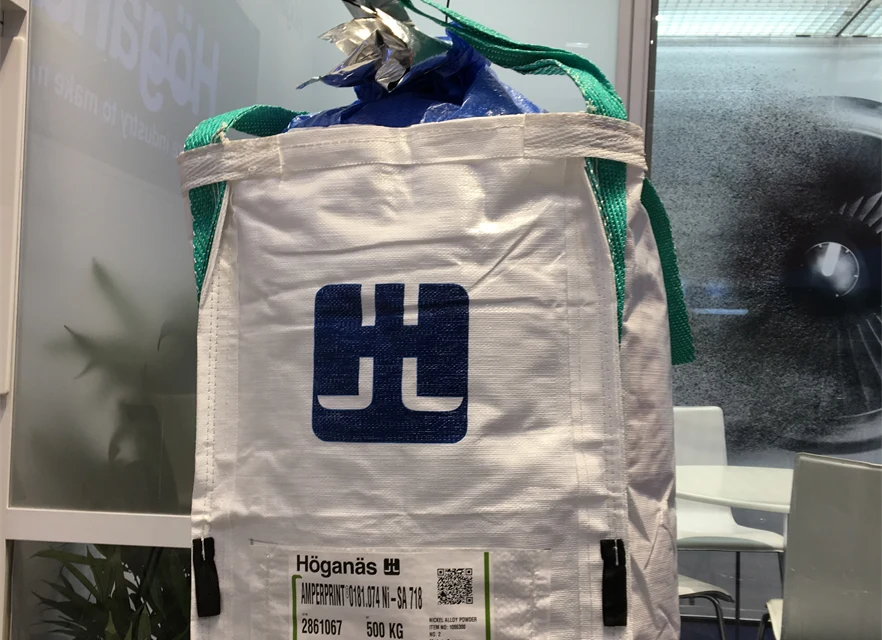 During Formnext in November last year, Höganäs introduced a new, smart packaging and material-handling system. It enables much easier handling of large volumes of AM metal powders. Instead of having to deal with the industry's standard plastic bottles of only 5 or 10 kg, the new solution utilizes large flexbags of 200 kg or 500 kg.
In February, the first shipment arrived at the customer's site. "The customer, who is a big service provider, is extremely satisfied," says Michael Hinz, account manager. "They really see this as a premium solution, it drastically simplifies powder distribution to their printers. The customer has already quadrupled its orders for powder in flexbags."
Unlike plastic bottles, this is a closed system where the operator is not exposed to the powder and the powder is not open to the surrounding atmosphere. "We already have other customers that will start to use the handling concept very soon," Hinz says.
The system including the flexbags is adaptable for any 3D metal powder printing system.
Learn more about powder handling system