New powder handling concept showcased at Formnext: For the first time at Formnext, the leading global exhibition and conference on additive manufacturing, Höganäs introduces a new, smart packaging and material-handling solution for volumes on industrial scale.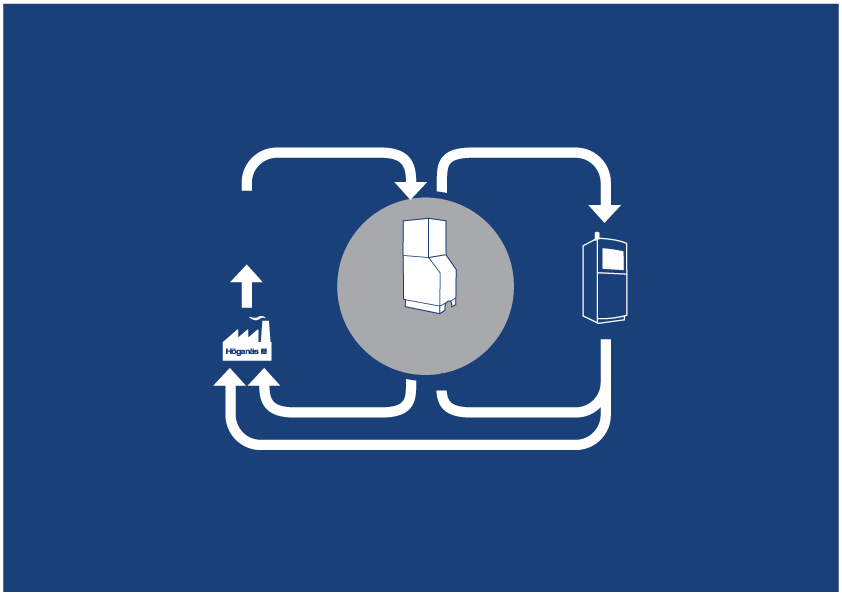 Additive manufacturing allows greater possibilities than ever to make more with less by maximizing the use of material. But this is not enough. At Höganäs we apply the make more with less thinking throughout the whole production chain.
The new packaging system from Höganäs allows for efficient shipping of powder, including possibilities to monitor the position and transport environment, vendor-managed inventory and minimized waste of both bulky packaging material and transport of dead volume and weight.
"This concept makes industrialization of additive manufacturing production possible," says Daniel Edman, Business Development Manager.
"With this concept we do support the industrialization of additive manufacturing," says Daniel Edman, Sales & Business Development.
The solution is easily adapted for any scale and AM system.