Stainless brazing filler material
BrazeLet® F300 is a FeCr-based stainless filler metal powder developed for high temperature brazing of stainless steels. The unique chemical composition of BrazeLet F300 offers similar properties to highperforming Ni-based filler metals, but at a more attractive and stable metal cost.
Contact us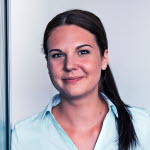 Sales & Technical support
Contact your sales representative for more information and requests.
Contact us
{{country.text}}
Sales Technical support
{{contact.name}}
Sales Representative
{{contact.position}}
{{contact.name}}
{{contact.position}}