MIM feedstock
MIM feedstock is the raw material used for metal injection moulding applications.
MIM feedstock is designed to achieve high densities and withstand the complex process of debinding and sintering. Our feedstock products are built on our water-atomised metal powders. Our metal injection moulding stainless steel feedstock products are developed to provide high sinterability and keep furnace maintenance to a minimum. They offer consistency, mould well and debind easily. Höganäs extensive expertise in binders and polymers systems has been the base for our feedstock offerings. As a feedstock supplier, we are able to manufacture both off-the-shelf MIM feedstocks as well as customised metal injection moulding feedstocks in-house.
Contact us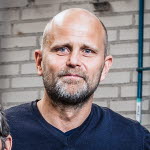 Sales & Technical support
Contact your sales representative for more information and requests.
Contact us
Field of work

*
CEO/owner
Purchasing
Design engineer
Business developer
Machine operator
Other
Privacy policy
I agree that Höganäs can handle my personal data in order to contact me. My contact information may also be used in marketing purpose, such as newsletters and other relevant information. The data will not be shared with a third party. With my consent, I also confirm that I am over 16 year old.
More information about how we handle personal data can be found in our privacy policy.
You must accept the terms of service before you can proceed.