Cleanit EC – cost-efficient industrial wastewater treatment
Cleanit® EC is a groundbreaking industrial wastewater treatment technology based on electrocoagulation. It uses uniquely engineered electrodes capable of removing multiple contaminants from water and wastewater. These contaminants include multiple heavy metals, organics, fluoride, arsenic, radioactive isotopes and even pathogens. The functional units of the electrodes are highly porous iron particles combined with several proprietary functional components.
Less energy used, twice the process efficiency.
100% green, simple and cost-efficient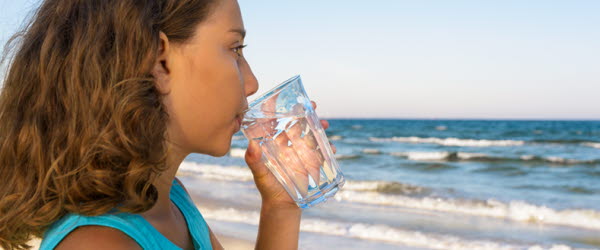 Cleanit EC efficiently separates and removes contaminants from water. No hazardous byproducts are generated during the process and no chemical additives are required. The technology can be applied to a wide variety of water and wastewater treatment.
The benefits of Cleanit EC compared to conventional electrocoagulation processes are threefold:

Reduction of energy consumption by up to 60%
Process efficiency is doubled
Highly customizable electrodes can be designed for site-specific needs
Double efficiency, half the cost
If you already use electrocoagulation for wastewater treatment, we can easily double your process efficiency while cutting the cost in half. How? You only need to replace your current electrodes with Cleanit EC electrodes and follow the recommended operation. If you are new to electrocoagulation, we will gladly help you set up a test unit completely free of charge.