Höganäs continues to see more and larger opportunities in its future. Today, one of the Environmental team's newest customers is happy to share the news about Cleanit
®
-LC+ technology.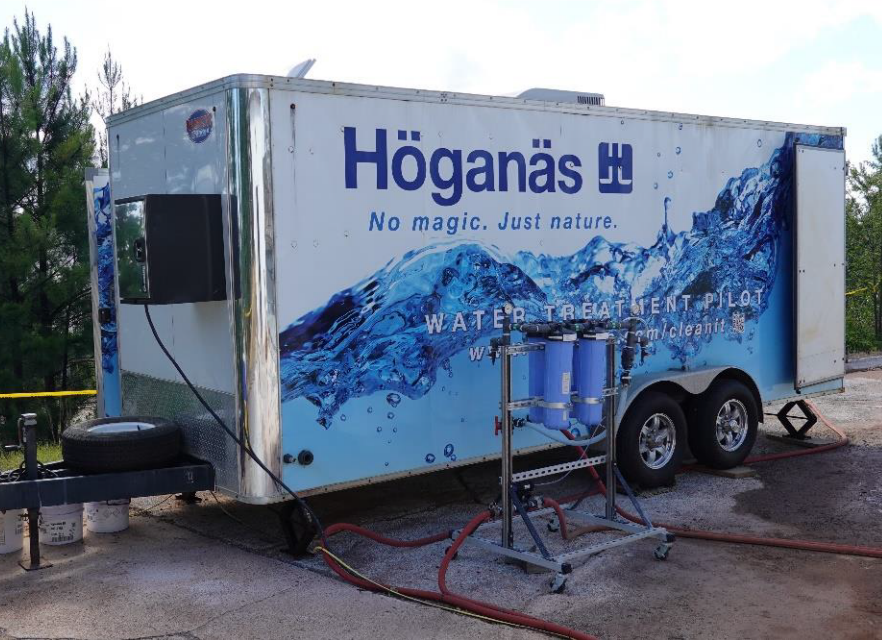 Höganäs continues to see more and larger opportunities in its future. Today, one of the Environmental team's newest customers is happy to share the news about Cleanit-LC+ technology.​​​​​​​
As one of the world's largest producers of high-purity kaolin minerals, the KaMin Mining site near Augusta, Georgia, in the southeast US produces selenium in its refining process. New regulations for the site will require it to remove this selenium to very low levels.
In 2021, Höganäs completed a two-month long multi-phase pilot trial that demonstrated selenium could be removed from 83 ug/l to well below 8.4 ug/l. These results were achieved despite very high concentrations of co-contaminants such as sulfate, silica, and TSS that make competing processes non-starters.
"We're extremely proud of the Cleanit-LC+ test results achieved at the KaMin site," said Louis LeBrun, Managing Director, Höganäs Environmental Solutions. As a result, Höganäs is now working with a well-established OEM partner on a large-scale system design for these applications.
The KaMin site is already in the process of capital improvements that will pave the way for a full-scale Cleanit installation in late 2022 or early 2023. A second round of confirmatory pilot testing is planned for late 2022 and will determine the final size for the full-scale system which is expected to treat between 0.5-2 million gallons per day (1,900-7,600 m3/d).
KaMin site is sharing information on Cleanit-LC+ process with both its industry peers and the state. Interest is growing as a result. "We've got some very exciting developments on our large-scale Cleanit-LC+ systems that we hope to share very soon!" Louis concluded.