Höganäs
Sweden
Sustainability and GHG Controller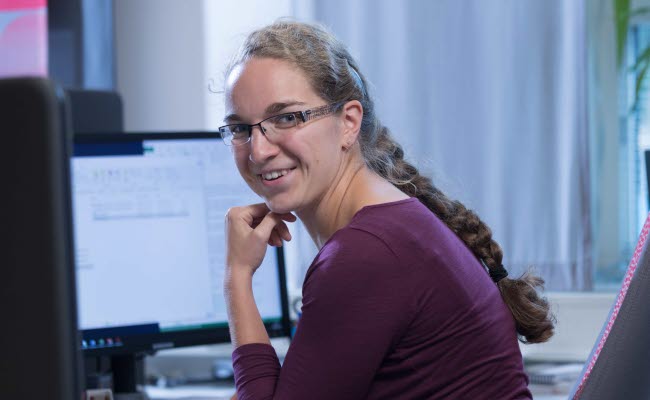 Höganäs have made a deep commitment to sustainability and aim to become the sustainability benchmark within the steel industry. Your main task will be to support the development of Höganäs' sustainability reporting and ensure that the company's stakeholders have access to sustainability data. You will also be part of a project based on the objective that Höganäs will become net climate neutral by 2045.
About the position
Sustainability is a core part of Höganäs' strategy and climate impact is one of the most important topics. Your main task will be to support the development of Höganäs' sustainability reporting and ensure that the company's stakeholders have access to timely and credible sustainability data. You will also be member of the Climate Roadmap project where your role will be to support the project with materials for workshops, calculations of greenhouse gas (GHG) emissions, analyses and scenarios, as well as create presentation and communications materials.
You will be located at the headquarters in Höganäs, Sweden, reporting to Höganäs Director Group Sustainability. Initially you will partly cover for a maternity leave, but the position is likely to become continuous.
Prepare materials for the Climate Roadmap project, develop and coordinate GHG emissions data quality and support the organization with data analyses and insights.
Manage and further develop Höganäs' sustainability reporting in line with established standards and frameworks.
Monitor development of external GHG reporting frameworks, regulations and practices and further develop and make sure Höganäs complies with current and future legally required and voluntary sustainability reporting standards in line with stakeholder requirements.
Your profile
As a person you have excellent interpersonal skills and are development oriented with strong analytical and problem-solving skills.
In order to thrive in this position, it is valuable to bring us:
A university degree in accounting & finance, environmental sciences, engineering or equivalent education.
Experience of implementing and reporting according to relevant standards and regulatory frameworks (such as GRI, TCFD, GHG Protocol and EU NFR Directive).
Experience from financial and/or integrated annual and quarterly reporting.
Proficient in Microsoft Office, particularly in MS Excel. It is a merit if you have experience of MS Power BI or other visualization tools.
Proficient in written and spoken English. Other languages are a merit.
Working at Höganäs
We aim to offer a great and meaningful place to work where you can fulfil your potential and ambitions. We have a clear management philosophy, and just like us you believe that through collaboration and openness we develop as individuals and as a company. We see all employees, regardless of position, as leaders when we approach the challenges that the world - and we - face. In close cooperation with our stakeholders, we steer towards our vision of a sustainable society – and inspire industry to make more with less.
More about Höganäs
Höganäs is the world leader in the iron and metal powders market, with an annual capacity of 500,000 tons. Together with our customers, we develop tomorrow's solutions for the automotive industry, surface and joining technologies, additive manufacturing and water treatment, which contribute to a more sustainable society. Höganäs was founded in 1797 and today we employ 2,400 committed people in 16 countries in Americas, Europe and Asia. Our turnover in 2019 was €1.3 billon. Our owners are Lindéngruppen and FAM.
Interested?
We are using an external partner in this recruitment. Last day to apply is the 15th of April 2021. Please click below to apply and find out contact details.
Contact
Within Höganäs we work with recruitment with respect for all applicants, we work effective, transparent and towards diversity.
Please know that we only consider and accept a general application via our homepage. Our way to safeguard that everyone who has put in an application is considered based on his or her input.
Technical issues
If you experience a technical difficulty to submit your application or general application please let us know