Copper-free stainless-steel brazing
Copper-free stainless-steel brazing is a good method to use when there is a need to keep copper content levels at a minimum level in the end application. Oil coolers and brazed plate heat exchangers (BPHE) are two prominent applications where copper-free stainless-steel brazing is preferred.
In high-temperature and corrosive environments, leaching of copper into the oil in an oil cooler or into the fluid in a plate heat exchanger occur. This is an unwanted side effect that could cause chemical reactions that affect the oil or fluid. In turn, these reactions could lead to machine performance issues. Furthermore, components used for drinking water applications are subject to restrictions in maximum permissible copper leaching to the water, which drives the requirement to use other brazing filler materials.
BrazeLet® F300 is the name of Höganäs' stainless brazing filler material that is typically used to obtain copper-free stainless steel brazing applications without copper leaching issues. It is iron-chrome based and specifically developed for high-temperature brazing of parts made of stainless steel.
Höganäs BrazeLet brazing products can be used for many other product areas besides copper-free stainless-steel brazing applications. Nickel- and iron-based brazing alloys are used to join stainless-steel components such as exhaust gas recirculation (EGR) coolers, tap water applications, for instance water heaters, and for repair of aviation and gas turbine components.
Contact us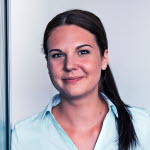 Sales & Technical support
Contact your sales representative for more information and requests.
Kontakta oss
{{country.text}}
Sälj Teknisk support
{{contact.name}}
Säljare
{{contact.position}}
{{contact.name}}
{{contact.position}}