Hot isostatic pressing powders
As leading hot isostatic pressing (HIP) metal powder manufacturers, we pride ourselves on being able to offer the optimal solution for any application. Our wide range of production technologies enable us to offer customised hot isostatic pressingpowders in terms of chemistry, shape and particle size distribution.
Our standard hot isostatic pressing powders include a wide range of different Ni, Co and Fe based materials combined with a variety of different carbide solutions. It allows us to offer the optimal combined solution for strength, corrosion and wear performance.
We produce hot isostatic pressing powders that meet the highest possible standards at our production plants in Belgium and Germany. Learn more about our certificates.
Ampersint®, high-alloyed metal powder solutions for hot isostatic pressing
Ampersint 0004 Co-HFA NF 12
Ampersint 0006 Co-HFA NF 21
Ampersint 0015 Co-HFA NF 1
Ampersint 0037 CoCr (F75)
Ampersint 0037 CoCr (F75)
Ampersint 0160 Ni-SA U700
Ampersint 0218 NiCrFeMo (HX)
Ampersint 0573 FeVCrCWMoMnSi (CCA4)
Ampersint 0704 Stainless Steel 316L
Ampersint 0715 Stainless Steel 304L
Ampersint 0718 Stainless Steel 317F
Ampersint NiCoWCr (M004, M247)
Contact us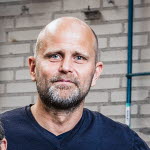 Sales & Technical support
Contact your sales representative for more information and requests.
Kontakta oss
{{country.text}}
Sälj Teknisk support
{{contact.name}}
Säljare
{{contact.position}}
{{contact.name}}
{{contact.position}}