MIM feedstock
MIM feedstock is the raw material used for metal injection moulding applications.
MIM feedstock is designed to achieve high densities and withstand the complex process of debinding and sintering. Our feedstock products are built on our water-atomised metal powders. Our metal injection moulding stainless steel feedstock products are developed to provide high sinterability and keep furnace maintenance to a minimum. They offer consistency, mould well and debind easily. Höganäs extensive expertise in binders and polymers systems has been the base for our feedstock offerings. As a feedstock supplier, we are able to manufacture both off-the-shelf MIM feedstocks as well as customised metal injection moulding feedstocks in-house.
Contact us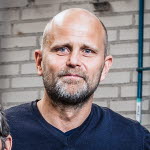 Sales & Technical support
Contact your sales representative for more information and requests.
Kontakta oss
Arbetsområde

*
VD/ägare
Inköpare
Konstruktör
Affärsutvecklare
Maskinoperatör
Annat
Personuppgiftspolicy
Jag godkänner att Höganäs hanterar mina personuppgifter för att kontakta mig. Min kontaktinformation kan även komma att användas för marknadsföringsändamål, som nyhetsbrev och annan relevant information. Uppgifterna kommer inte att delas med någon tredje part. I och med detta samtycke bekräftar jag även att jag är över 16 år.
Mer information om hur vi hanterar personuppgifter anges i vår personuppgiftspolicy.
Du måste godkänna villkoren för tjänsten för att fortsätta.