Environmental remediation
CleanER™ zero-valent iron (ZVI) media delivers up to 100% greater surface area, reactivity, and longevity for your most circial in-situ chemical reduction (ISCR) remediation project.
CleanER™ zero valent iron (ZVI) media
Höganäs' diverse product range includes:
Electrolytic Iron – Specifically derived from chemical electolysis of iron compounds, assuring the highest purity 'food-grade' products available anywhere in the world.
Sponge Iron – Produced from high purity iron ore, limestone, and coke breeze; this process yields iron powder with the highest surface area and reactivity available in granular particle sizes.
Atomized Iron – Produced using a stream of molten iron and high pressure water, atomized iron produces fine iron particles of extremely high purity and uniform density.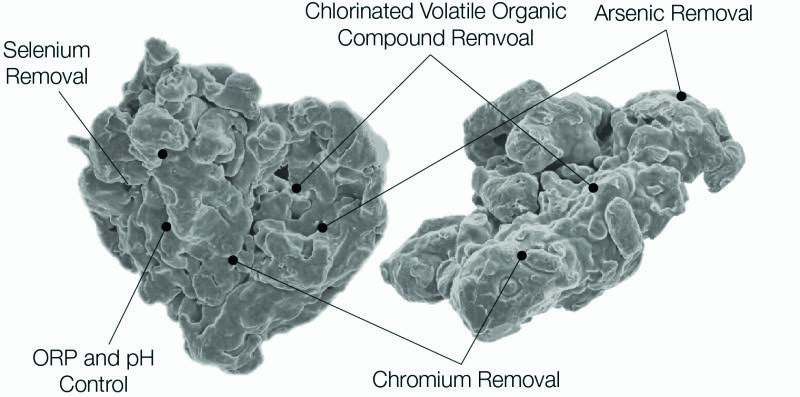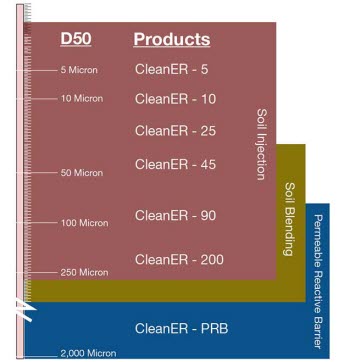 CleanER™ remediation media
Contact us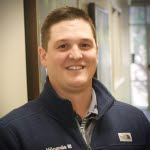 Sales & Technical support
Contact your sales representative for more information and requests.
Kontakta oss
Technical area:
Soil & groundwater remediation
{{country.text}}
Sälj Teknisk support
{{contact.name}}
Säljare
{{contact.position}}
{{contact.name}}
{{contact.position}}