Trusted. Experienced. Diverse.
Höganäs' team of engineers and scientists span nearly every aspect of environmental science and engineering. Our offices in the United States, India, China and Brazil offer the diversity of experience local know-how to meet your most challenging water, wastewater or environmental remediation projects.

30+
Staff members

5
Global offices

5
Engineering disciplines

10
Science disciplines

24
PhD or MS level Engineers

384+
Years combined experience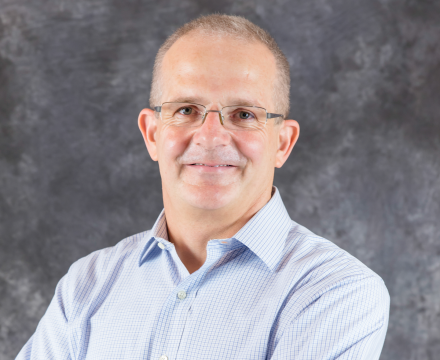 Louis LeBurn
Managing Director
Louis LeBrun is Managing Director of Höganäs Environmental Solutions LLC in Cary, North Carolina. Louis brings over 25 years of experience in the commercialization of a wide range of water, wastewater, and environmental remediation technologies to the Höganäs team. Prior to joining Höganäs, Louis held leadership roles with several or growth-stage water technology businesses, including his own venture Aqualytx, LLC. Louis holds BS and MS degrees in civil engineering from North Carolina State University and an MBA from Duke University.

Maria Andersson
Controller
Maria Andersson is Controller at Höganäs in Cary, NC. Having held a number of accounting and business roles at several Höganäs facilities, Maria brings a deep understanding of international business, as well as Höganäs' rich history and business culture. Originally a native of Sweden, Maria holds a B.S in Business and Economics from Lund University, Sweden and a MBA from Saint Francis University, PA, USA.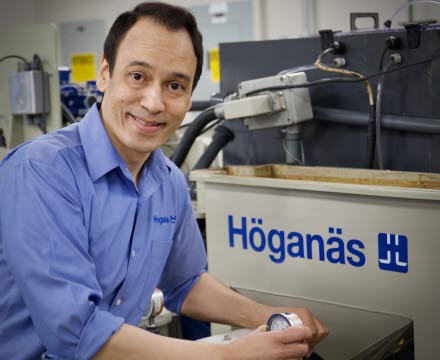 Dr. Madan Tandukar, PhD
Vice President Engineering
Dr. Madan Tandukar, PhD is Vice President Engineering at Höganäs. Madan joined the company in July 2012 and has 18 years of experience with a broad range of water, wastewater and soil remediation technologies. During his time at Höganäs, Madan has led development of four patents related to both Cleanit®-LC and Cleanit®-EC treatment technologies. A true world citizen and native of Nepal, Madan completed BS, MS, and PhD degrees from Nagaoka University, Tohoku University, Japan, post-doctorate research at the Georgia Institute of Technology, and advanced coursework at the Harvard Business School. In his spare time, Madan has authored more than 40 scientific articles (three in Japanese) and three book chapters on various environmental engineering topics.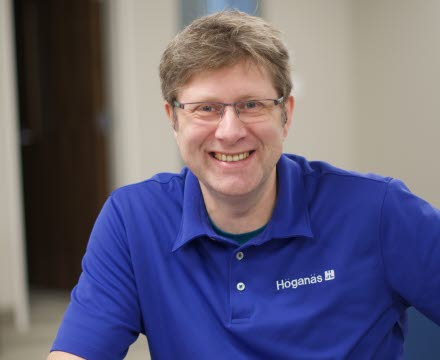 Stefan Zandelin
Director of Process Engineering
Stefan Zandelin is Director of Engineering & Projects at Höganäs. Bringing over 20 years of experience in almost every facet of mechanical engineering for the mining & metals industry, Stefan leads all process engineering projects for the environmental team. A perpetual learner, Stefan holds multiple BA and MS degrees in Mechanical and Energy Engineering, Business, Economics, Mathematics and Political Science form Lund Institute of Technology, Lund University and Mid Sweden University.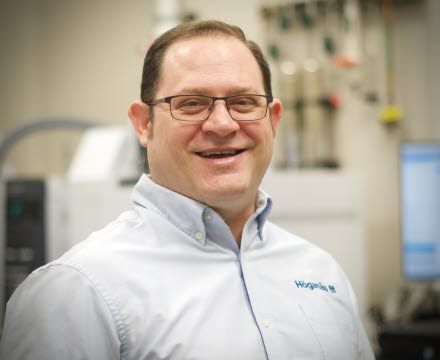 Matt Allen
Laboratory Services Manager
As the Laboratory Services Manager at Höganäs in Cary, NC, Matt is responsible for ensuring the continuity of daily laboratory operations, technical data review and reporting, implementation of the laboratory's management system and bringing together experimental design with accepted laboratory methodologies. Prior to joining Höganäs in August 2018, he worked as a Senior Scientist, Project Manager and Quality Assurance Manager for a USEPA research laboratory support contract and approximately 15 years as a Laboratory Analyst. Matt holds an MBA from Regis University and a BS in biology from the University of Colorado.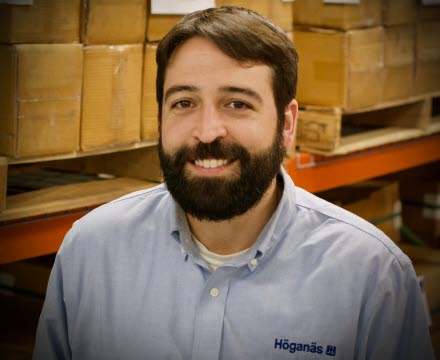 Andrew Vincent
East Regional Sales Manager
Andrew Vincent is East Regional Sales Manager with Höganäs in the United States and brings a decade of media-based water/wastewater treatment experience to the team. Holding a degree in Energy, Business and Finance from Penn State University, Andrew is keenly focused on both the technical and commercial treatment needs of clients. Andrew lives in Glen Mills, Pennsylvania and is a devout fan of the Philadelphia Eagles.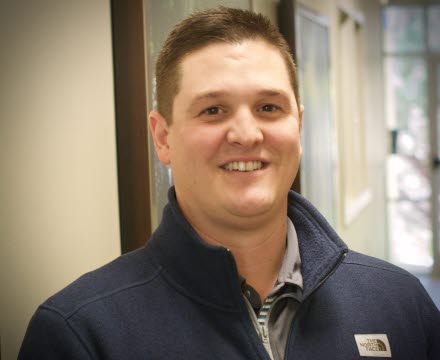 Hank Mann
South Regional Sales Manager
Hank Mann is South Regional Sales Manager covering the southeastern territory of the United States. He comes to Höganäs with over five years of water treatment sales experience with SUEZ Water Technologies & Solutions, where he was a four-time Value Excellence Award winner and a nominee for the highly regarded Eagle Award in 2018. His primary background was in the chemical treatment of cooling towers, boilers and wastewater systems. Hank attended Auburn University where he received BS degrees in both biomedical science and chemical engineering. He lives in Fairhope, Alabama with his wife Abby and their two children Caroline and Henry.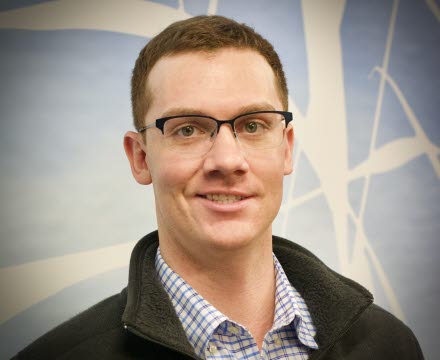 Ryan Donnelly
West Regional Sales Manager
Ryan Donnelly is West Regional Sales Manager for Höganäs in the United States. Ryan brings more than ten years of experience in the selection, sale, and support of industrial water treatment solutions to a broad range of municipal, industrial and remediation clients. Holding degrees in international business and marketing from both Ohio University and the University of Barcelona, Ryan also supports many environmental customers in Central and South America.