Wastewater media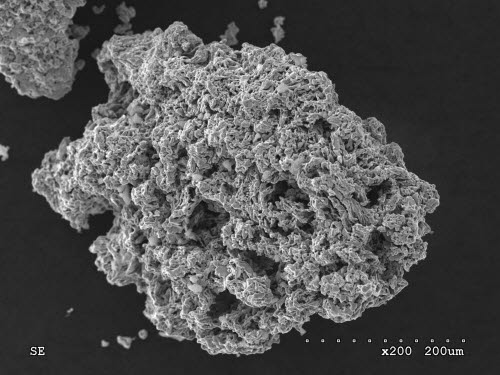 Höganäs' Cleanit®-LC and LC+ media was specifically developed for the removal of arsenic (As), copper (Cu), chromium (Cr), lead (Pb), selenium (Se), and other metals and metalloids from drinking water to parts-per-billion (ppb) or non-detect levels. Cleanit-LC/LC+ offers simple process design, low maintenance, long-life, and very high (>98%) recovery and carries full NSF® approval for drinking water applications. In use, contaminants are permanently removed by the iron-based media which is then 100% recyclable to eliminate expensive brine handling, media regeneration, and disposal residual disposal costs.
Cleanit-LC/LC+ media is available for a range of media sizes to optimize performance in each application. Our dedicated team of process and application engineers can assist with media selection, sizing, and performance projection for your specific needs. Contact us to learn more about how the Cleanit-LC process can deliver clean for your most demanding projects and applications.
Cleanit® iron-based media
Cleanit-LC iron-based media
Hoganas Cleanit-LC is a sponge-iron based iron media that is optimized for removal of arsenic, chromium, lead and other dissolved metals in water and wastewater treatment applications. In practice, treatment is achieved via direct contact with a packed bed of CleanIt-LC media. However, unlike conventional synthetic adsorbent 'ion exchange' media, contaminants are permanently removed via reaction with the Cleanit-LC media. Although periodic bed expansion and reactivation may be required, no brine or other waste stream is produced. When exhausted, Cleanit-LC media is simply replaced, and the spent media is often returned to the foundry for recycling as a machine or car or truck part.
Packaging: 1 metric ton (tonnes) super sack | Specialty packaging available
Cleanit-LC+ iron-based media
Hoganas Cleanit-LC+ is a highly reactive form of Cleanit-LC media that has been specifically developed for removal of selenium (Se), selenate (SeO4) and related species from drinking water and wastewater. The key feature of Cleanit-LC+ media is the extremely high surface area to volume ratio and super-reactivity that is achieved via Hoganas' proprietary manufacturing process. When used as either a primary media, or components in a blended ion-exchange media process, Cleanit-LC+ performance is virtually unaffected by high sulfate or nitrate concentrations, making it an ideal choice for critical drinking water or difficult to treat wastewater processes.
Packaging: 1 metric ton (tonnes) super sack | Specialty packaging available
Contact us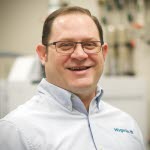 Sales & Technical support
Contact your sales representative for more information and requests.
Kontakta oss
Technical area:
Water treatment
{{country.text}}
Sälj Teknisk support
{{contact.name}}
Säljare
{{contact.position}}
{{contact.name}}
{{contact.position}}