From our CEO
The year 2018 was characterized by high demand for our metal powders, organizational changes and integration of new acquisitions.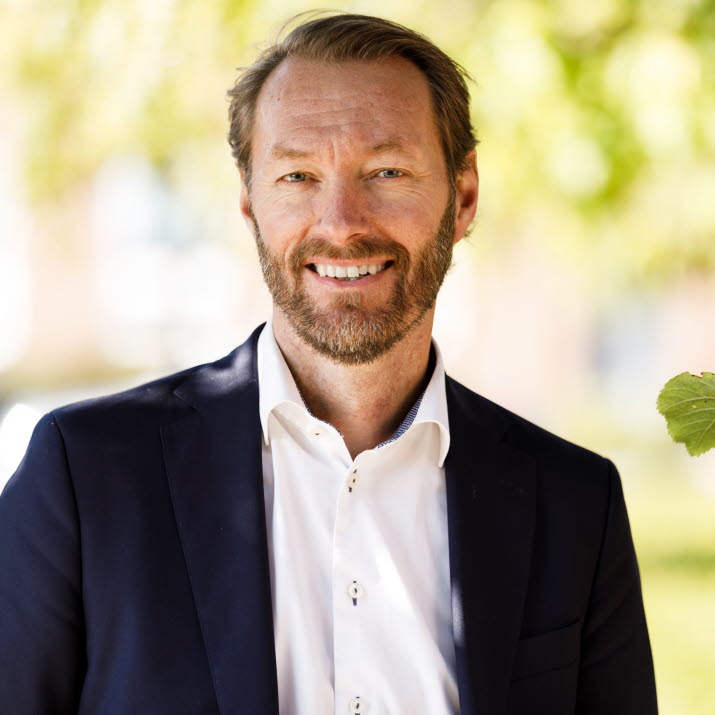 Even though high demand is positive, it also brings challenges. We have done our utmost to balance our customers' needs and deliver according to plan. Our co-workers have accomplished great results despite the high workload.
The organizational change was necessary despite the previous change being only 1.5 years ago. This was because we had the opportunity to clarify roles and responsibilities and amend identified weaknesses. The outcome of the People Satisfaction survey carried out in 2017 served as great input for our work on upgrading the organization. We will now let the new structure settle.
The acquisitions of Surface Technology and Ceramic Powders and Alvier PM-Technology have enriched Höganäs with new colleagues, competences and a range of products and services that add additional value to our business. We are happy to welcome 450 new co-workers and our efforts to integrate them and the business into our Group are ongoing.
Our climb towards improved sustainability performance continued during 2018, even though we also experienced some setbacks. Of our ten numeric targets in 2018, we are well on track with some, need more information to understand the progress on a couple, and conclude that with some of them there remains work to be done. The different targets are commented on in each chapter.
Safety has long been our highest priority and we have seen progress in a decreasing number of accidents. Nevertheless, during 2018 we suffered a severe accident at our atomizing plant in Stony Creek, Pennsylvania, USA, where a co-worker lost an arm. The root cause analysis resulted in additional safety precautions at all our atomizing facilities to prevent similar accidents from happening again.
During the year, we strengthened the organization with a new position that will co-ordinate and drive the global safety agenda towards zero accidents within operations. The ongoing lean project will furthermore enhance our safety performance through 5S (Sort, Set in order, Shine, Standardize and Sustain), with an extra S for Safety.
Our initiatives to minimize fossil fuel use, such as the plant for "green" energy gas based on gasification of biomass and the trial with bio-coke, are important steps towards our vision of climate neutral operations. The mapping of carbon emission sources started in 2018 will help us pinpoint the right activities and targets going forward. It will serve as the foundation for our Climate Roadmap.
Our initiative to decrease energy use by 10 percent by 2020 compared to 2010 is on track. The 2018 result was an 8.7 percent decrease. It will be a challenge to keep up the pace and to scale up good energy-saving solutions in the entire organization. The decision to certify our energy intensive operations according to ISO 50001, Energy management, will fuel the progress.
By the end of 2018, the global economy showed signs of instability, which might slow down our ability to make sustainability investments. A recession can also hamper our customers' willingness to invest in new technologies within important areas, such as the next generation of electric drivelines, where metal powder technology could be a game-changer.
Two significant automotive trends during 2018 were electrification and tougher emission regulations. The speed of conversion to electric drivelines will affect us, as around 65 percent of our products go to the automotive industry. High costs for batteries and charging infrastructure can slow down the shift, while tougher emission regulations may have the opposite effect.
Another trend is flexible manufacturing, with short lead times, small batches and customized products, which increase demand for local and regional services.
In the years to come, we will continue to work according to our sustainability strategy as visualised in Mount Sustainability, and to show our support for the UN Global Compact. We stand behind the 17 UN Global Goals as stated by the Swedish Steel Industry and will assess which goals to focus on as an individual company.
As we are convinced that metal powder can improve society, it is natural for us to integrate sustainability in our business. We strive not only to reduce our own negative impact, but also to contribute positively to society through more sustainable solutions. Systematic assessment of our products' lifecycles will help us meet customer expectations and promote the products' sustainability advantages with a knowledge-based approach.
The sustainability challenges society faces are real. Everyone – government, business, academia, NGO's – must join forces and do what we can for our world. We acknowledge the complexity and, as the biggest player in our field, our responsibility to drive the industry development forward by investing resources and time. In this report, we aim to be transparent and truthfully describe our performance and challenges ahead.
Best regards,
Fredrik Emilson
President and CEO, Höganäs Group