Sustainability as a strategic priority
Sustainability leadership is one of the strategic goals for Höganäs because we – and our owners – acknowledge that long-term profitability requires sustainable business practices within all areas.
As a global player, we set standards for product quality and performance within our niche of the industry. Our objective is to become a sustainability leader, which means creating a benchmark for a more sustainable product portfolio.
The basis for our success is metal powder technology, and our method is close cooperation with customers and partners. By anticipating future needs and being agile to adapt to new demands, we can be a forerunner in sustainability performance and in finding solutions to sustainability challenges.
Our tool to achieve this is our sustainability strategy, Mount Sustainability, which is tightly connected to our vision "Inspire industry to make more with less". Mount Sustainability was created in 2016 to illustrate our climb towards sustainability leadership. It is based on a thorough stakeholder dialogue and materiality analysis, and serves as our foundation for how we visualize and concretize the challenging paths we have ahead. Together with all other parts of Höganäs' strategy, Mount Sustainability is broken down into objectives, targets and actions in the yearly review of the business plan.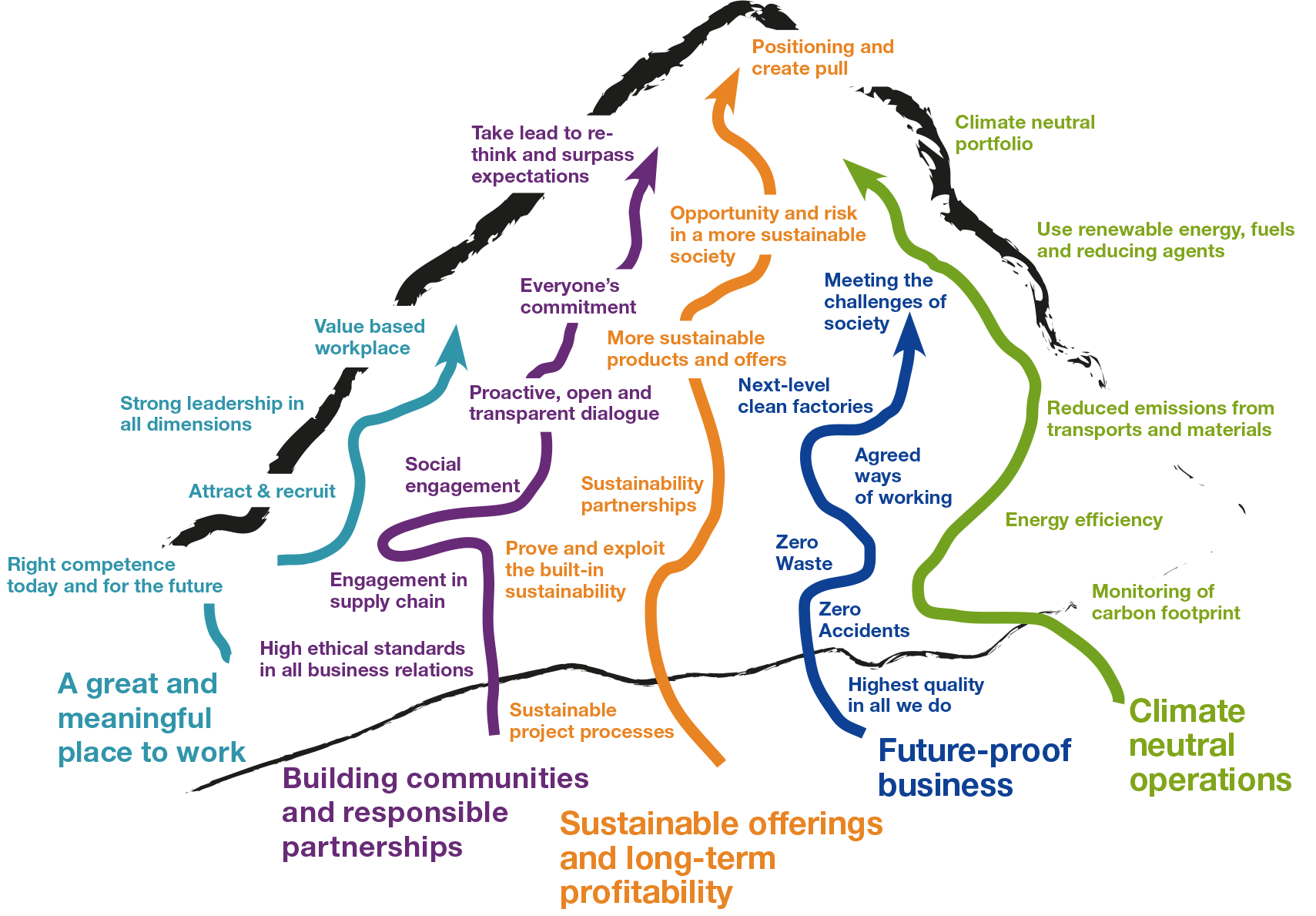 Each path illustrates a journey towards higher maturity and improved performance and all paths together will serve as guides towards best practice.
The paths are described in five separate chapters together with targets, outcome for 2018 and future outlook.