Höganäs
Sweden
VP Group Accounting and Tax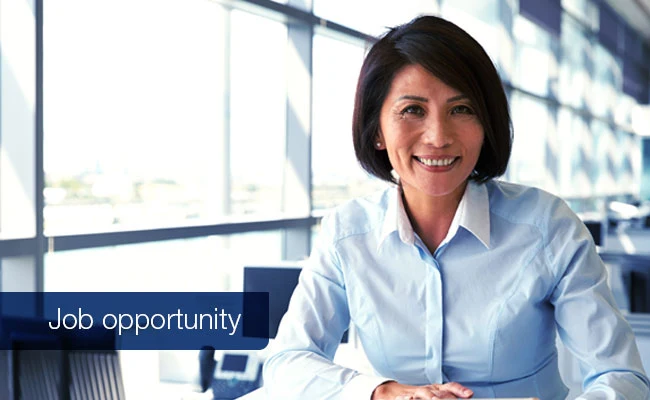 About the position
As VP Group Accounting and Tax, you will be part of Group Finance and report directly to the CFO. You will work independently with responsibility for two colleagues in the finance team: Group Financial Controller and Accounting Manager/Parent company. You will also collaborate closely with managers from other disciplines as well as finance managers in Höganäs' legal entities globally. The position will amongst others have ownership of the following:
Group accounting and consolidation – rules, guidelines and handling
Group Accounting principles applied in line with IFRS throughout the group
External/annual reports
Audit – coordination and responsible for the Group
Responsible for the Höganäs Internal Control structure and Self-assessment process
Cash flow calculations and analyses for the Group
Tax management – corporate legal compliance, transfer pricing, and tax optimization
In addition to the above, there will be opportunities to work on different projects such as M&A or process development. The position is based at the headquarters in Höganäs, although flexibility exists. Some traveling is required.
Your profile
You have a degree in Finance with comprehensive knowledge about, and significant experience, in group accounting and consolidation applied with IFRS in an international environment. In addition to this, you have some knowledge of corporate tax.
Your skills can originate from audit companies, as well as some eight to ten years experience in working as a financial controller and/or with group accounting in an international company that uses IFRS. You are fluent in English and have strong oral and written communication skills as you will consult with all levels of management and work with external parties.
As a person, you have a strong ability to work independently, while being a team player. You are business- and service-minded, structured, responsible, dedicated, and proactive.
Working at Höganäs
We aim to offer a great and meaningful place to work where you can fulfill your potential and ambitions. We have a clear management philosophy, and just like us you believe that through collaboration and openness we develop as individuals and as a company. We see all employees, regardless of position, as leaders when we approach the challenges that the world - and we - face. In close cooperation with our stakeholders, we steer towards our vision of a sustainable society – and inspire the industry to make more with less.
More about Höganäs
Höganäs is the world leader in the iron and metal powders market, with an annual capacity of 500,000 tons. Together with our customers, we develop tomorrow's solutions for the automotive industry, surface and joining technologies, additive manufacturing and water treatment, which contribute to a more sustainable society. Höganäs was founded in 1797 and today we employ 2,400 committed people in 16 countries in Americas, Europe and Asia. Our turnover in 2020 was €0.8 billion. Our owners are Lindéngruppen and FAM.
Interested?
In this recruitment, Höganäs cooperates with SJR Executive Search. Welcome with your application containing a CV and personal letter with a description of why you are interested in the position and what your contribution would be. All applications and contacts are treated confidentially and in accordance with the GDPR.
Kontakt
Hos Höganäs arbetar vi med rekrytering med respekt för alla sökande, vi arbetar effektivt, öppet och för mångfald.
Vänligen notera att vi endast kan acceptera och behandla generella jobbansökningar som kommer in via vår hemsida. På så sätt försäkrar vi oss om att ansökan beaktas baserat på sökandes uppgifter.