Höganäs launches complete brazing offer
Brazing powder has long been a minor product area for Höganäs, the world's leading producer of iron and metal powders. But with a new production plant inaugurated, an application centre for testing and prototyping now operational, and an expanding product portfolio, Höganäs is launching a complete brazing offer comprising both paste and expertise.
High-temperature brazing has been widely adopted by component makers in the automotive industry and beyond because of its high strength and resistance to corrosion and oxidation. And ever-tougher environmental regulations will only increase demand for brazing using nickel-based or stainless steel filler metals.
Now Höganäs, the world leader in metal powders, is expanding its offer in the brazing area by developing a complete brazing concept. "We have expanded our palette of products from the raw material to full project support," says Michael Rehnig, Managing Director of Höganäs Germany.
Powder, paste and application expertise
Höganäs has been manufacturing brazing powders on a small scale since the 1980s. But it was with the acquisition of the nickel-based brazing paste business from Innobraze in 2011 that the company committed itself to the brazing business and started to develop a complete brazing concept.
Owe Mårs, Manager Alloy Development at Höganäs, says: "We took the product and production know-how and the market knowledge we acquired, and then added our own expertise and experience. We are bringing the combined knowledge of powder, paste and application to the market to help our customers set up the most efficient brazing operation."
There are several crucial factors for the end result in brazing, including the braze alloy, paste properties, application technology and brazing methods. Höganäs is able to provide products and know-how for each of these steps and to evaluate the best solution for the customer at its PoP Centre in Sweden. "What we have developed is a large and unique toolbox including all the application methods and expertise in them, plus the possibility to support the customer with samples," says Rehnig. "We are capable of running small series or a ramp-up for screen printing, roller coating or dispensing."
Purpose-built for paste
A key part of the new brazing concept is a purpose-built, state-of-the-art brazing paste production facility situated adjacent to Höganäs existing metal powder plant in Ath, Belgium, which will start shipping paste to customers in Q4 this year. "The facility has been designed to meet future requirements, but already now we have an annual capacity of several hundreds of tonnes of paste," says General Manager Vincent Rasneur. "This is a state-of-the-art facility both from an equipment and an environmental point of view."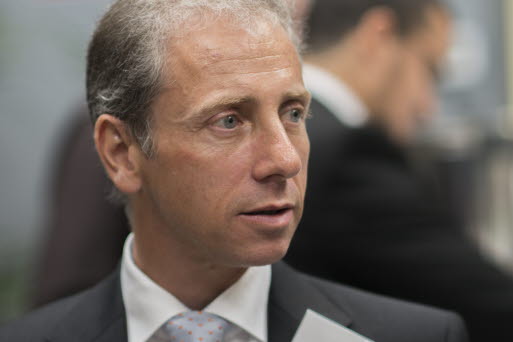 Vincent Rasneur
As brazing is used extensively in automotive applications, Höganäs employs experts with extensive industry experience. "We have a systematic approach that is very automotive industry-like and follows customer development processes," says Cyril Fontaine, Manager Sales and Market Development Brazing, who himself has an automotive background.
Support from idea to SOP
One of Höganäs' biggest customer projects in brazing involves supplying a complete range of products and consultancy services for the brazing of exhaust gas recirculation (EGR) coolers. "We provide the paste, the know-how for the machinery for applying the paste to the components, we do all the trials, and we will support the customer's prototype build until their production is set up," says Fontaine. And once production is set up, Höganäs will support the customer as they get up to full production speed.
The customer value is that they are able to optimize the time taken to reach start of production, and then get a flawless start of production," says Fontaine. "So our role is really appreciated."