The Höganäs sustainability agenda
Höganäs is one of the leading global providers of metal powder solutions with an annual production capacity of over 500,000 tonnes. We have 18 strategically located production facilities in 11 countries.
We are determined to lead the profound change in the industry that is needed to achieve sustainable steelmaking. Sustainability leadership is embodied in our commitment to develop more sustainable products that create customer and social value, as well as our work to make our opera­tions more sustainable.
Our sustainability agenda comprises of five main areas where we focus our efforts:
Our most strategic long-term sustainability topics
Zero accidents and healthy workplaces
Climate change adaption – net climate neutral 2045
Resource efficiency and zero waste
Responsible and ethical business
Environmental impact mitigation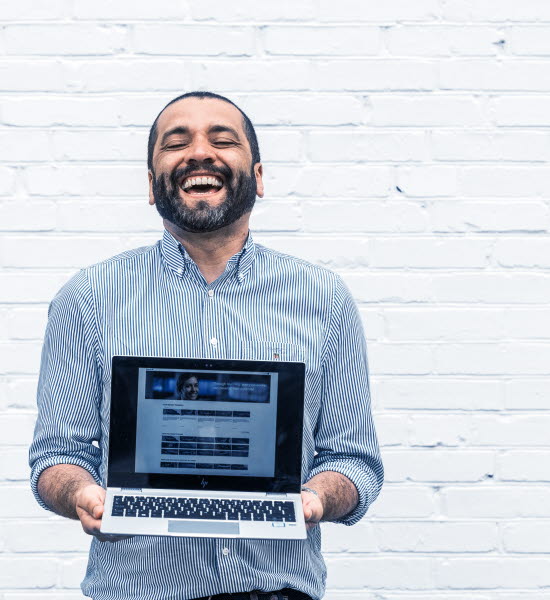 Workplace
Zero accidents and healthy workplaces
Safety: By creating good and safe working conditions, we promote Höganäs as an attractive employer and help us to attract and retain the right competences and skills.
Our long-term objective is zero accidents, and we have made significant progress on health and safety in recent years. During 2020, there were 21 lost time injuries compared to 34 in 2019, resulting in an LTI frequency of 5.4 (7.6) per million hours worked. The decrease follows various activi­ties and measures to increase safety awareness in recent years.
Diversity: We foster a culture that welcomes new co-workers from all backgrounds to quickly become a part of our global organization. Our target is to increase the proportion of female co-workers to 25 per cent. At the end of 2020, women made up 17 per cent of our workforce and 28 per cent of manag­ers at level 1 and 2.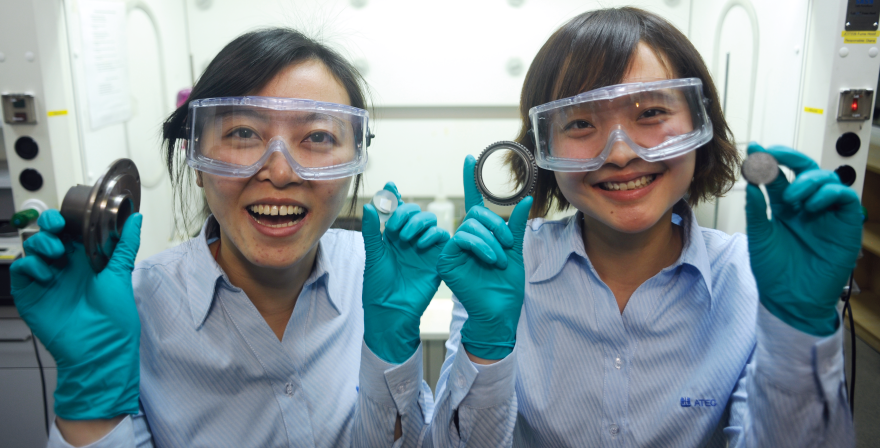 Climate
Climate change adaption – net climate neutral 2045
We work proactively to minimize the greenhouse gas emissions generated from our activities in line with our objective to be net climate neutral by 2045. One important milestone is our short-term target to achieve a 30 per cent reduction of our total scope 1 and scope 2 emissions by 2026 compared with 2018.
During 2020, we launched the Climate Roadmap implementation project, which focuses on identifying and creating capabilities within the company to achieve our long-term goal of being climate neutral by 2045. The Climate Roadmap covers our scope 1, 2 and 3 emissions – including material and energy supply, production processes, research and development plans.
In 2020, our total direct emissions amounted to 235,400 (256,200) tonnes. The decrease of 20,800 tonnes during the year was due to lower production volumes, and a number of improvements that together have saved about 10,000 tonnes.
Environment
Environmental impact mitigation
Our production processes and related activities impact the environment through emissions, water discharge, and the use of land and water. All our production sites have environmental management systems, and all production units are certified according to the ISO 14001
Water use in 2020 decreased by 13 per cent due to decreased production compared with the previous year.


Höganäs' facility in Stony Creek, US
Products
Resource efficiency and zero waste
Powder metallurgy enables customers to efficiently manufacture complex metal parts. The technique has the highest raw material utilization (over 95%) and the lowest energy requirement per kilogram of finished part (consuming around 43% of the energy) compared with forging and machining.
Our business approach is to offer products that create value for our customers and contribute to a more sustain­able society. We want to preserve natural resources as much as possible by increasing our use of secondary raw materials, which today is 49 per cent, aiming for closed resource loops and zero waste in our production processes.
Our aim is to improve the circularity of our processes by finding new uses for process residuals to avoid them becoming waste with the long-term objective of zero waste. In 2020, 80 per cent of our process residuals were reused. Two of our most useful side-stream products that we have developed and REACH registered are Petrit® E and Petrit® T, which are both made from slag.
Part secondary raw materials

Primary materials 51%
Secondary materials 49%

Scrap raw material used in Stony Creek, US. Half of our total raw material base consists of secondary, or recycled materials.



80%

of all process residuals are
diverted from disposal
Society
Responsible and ethical business
We are a responsible member of society, committed to high ethical standards in everything we do, including our sourcing, financial reporting, and our responsibility towards external stakeholders and the local community.
As a large part of our social impact takes place in our sup­ply chain, we work with responsible sourcing to achieve our sustainability goals.
Through our corporate governance, we aim to lead the industry in terms of sustainability, guided by our values and principles – which are enshrined in our Code of Conduct. A new version of the Höganäs Code of Conduct was launched in November 2019. During 2020, we communicated our Supplier Code of Conduct to 387 suppliers of direct materials and 133 sup­pliers of indirect materials and services.