The Höganäs sustainability agenda
Höganäs is one of the leading global providers of metal powder solutions with an annual production capacity of over 500,000 tonnes. We have 17 strategically located production facilities in 11 countries.
We are determined to lead the profound change in the industry that is needed to achieve sustainable steelmaking. Sustainability leadership is embodied in our commitment to develop more sustainable products that create customer and social value, as well as our work to make our opera­tions more sustainable.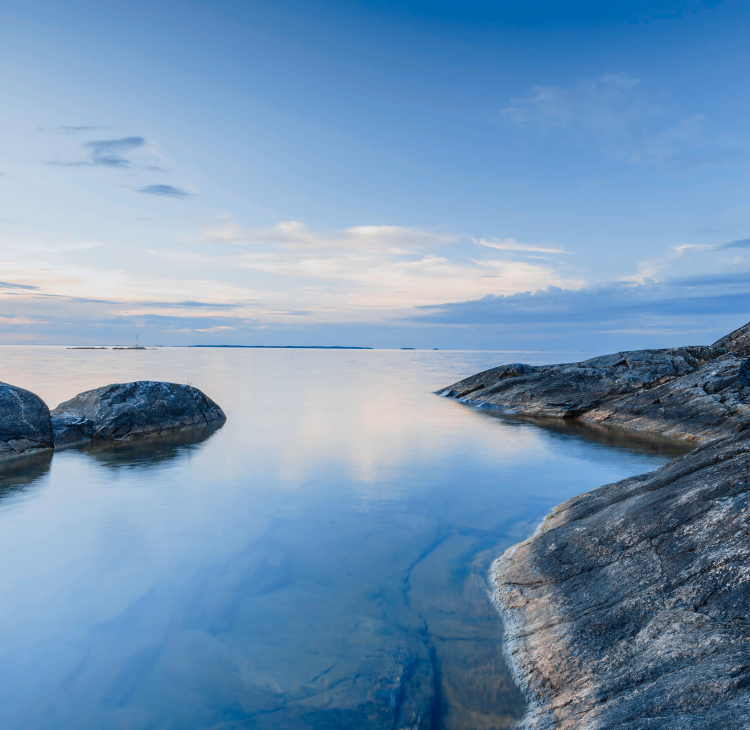 Our sustainability agenda comprises of five main areas where we focus our efforts:
Our most strategic long-term sustainability topics
Workplace – By creating good and safe working conditions and promoting gender equality, Höganäs becomes a preferred employer that attracts and retains the right competence and skills.
Climate – We work proactively to minimise the greenhouse gas emissions generated in our own operations and in the value chain towards our long-term net-zero target.
Products – We work to enhance the properties of the products in our portfolio, such as low-carbon footprint, circular, and resource and energy efficiency, to help customers overcome their challenges and contribute towards a more sustainable society.
Environment – We minimise the environmental impacts from our production and from the materials and chemicals we use by having systems and controls in place to monitor performance and ensure stable production processes.
Society – We are a responsible member of society committed to high ethical standards in everything we do, including our sourcing, financial reporting, and our responsibility towards external stakeholders and the local community.
Workplace
Zero accidents and healthy workplaces
Health and safety: We strive to achieve industry best practice in health and safety, including a preventative approach to health and a zero-accident culture where behavioural change is key.
Our long-term objective is zero accidents, which some of our production units are approaching. During 2021, there were 22 lost time injuries compared to 24 in 2020, resulting in a LTI frequency of 5.0 (6.0) per million hours worked. The decrease follows various activities and measures to increase safety awareness in recent years.
Diversity and inclusion: Respect, equal treatment, and equal opportunity are fundamental for us, both for being an attractive employer but even more so because we truly believe that diversity is a long-term success factor for our business.
Our target is to increase the proportion of female co-workers to 25 percent and for managers to 35 percent by 2026. At the end of 2021, women made up 17 percent of our workforce and 27 percent of managers.

Climate
Net-zero target
We work proactively to minimise the greenhouse gas emissions generated in our own operations and in the value chain as we aim towards our long-term net-zero target. We have a goal to become fossil free in our scope 2 emissions, and to achieve a total emission reduction of at least 30 percent in our scope 1 and 2 emissions by 2026. Our next interim target in 2030 will take us to a 50 percent reduction in scope 1 and 2, compared to 2018.

We have committed to the Science Based Targets initiative (SBTi) and have set our new interim targets to 2030 in alignment with the updated "Near-term SBT" criteria with the minimum ambition level of a 1.5 °C pathway in scope 1 and 2 and well below 2 °C in scope 3. This corresponds to a decrease of 4.2 percentage points per year for scope 1 and 2, and 2.5 percentage points for scope 3.
In 2021, we initiated our Climate Roadmap, which is an in-depth plan on how to achieve our objective to take sustainability leadership. Actions for 2022 to 2024 have now been integrated into local business plans to coordinate the different activities, and future actions will gradually be added.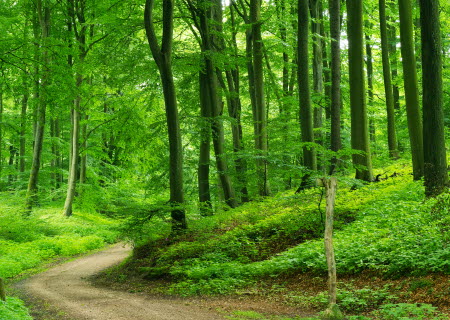 In 2021, our total direct emissions amounted to 275,200 (219,900) tonnes. Emissions from fuels and raw materials have increased due to higher production volumes. Carbon intensity is slightly higher at 0.71 (0.70) per produced tonne as a result of lower energy utilisation in our production processes.
*Scope 1 Direct emissions from activities within Höganäs
*Scope 2 Indirect emissions from purchased energy
*Scope 3 upstream Indirect emissions from activities upstream
Environment
Environmental impact mitigation
Our production processes and related activities impact the environment through emissions, water discharge, and the use of land and water. All our production sites have environmental management systems, and all production units are certified according to the ISO 14001.
Biodiversity: We carried out a pilot study during 2021 at the site in Höganäs Sweden, to identify and to better understand our impact on the surrounding eco-systems and how we can strengthen biodiversity in the vicinity of our operational sites. One example where we have made progress, is the site in Ath, Belgium. We are a member of the local river committee with the goal to work with other stakeholders to improve water quality. To help achieve this goal, we joined a project to help rejuvenate and recreate aquatic habitats in the watercourse.
Water: Water withdrawal has increased by 31 percent due to larger production volumes and more exact water flow measurements in our facility in Stony Creek, US. The effect on our total water consumption was a 13 percent increase.

Products
Resource efficiency and zero waste
Our business approach is to offer products that create value for our customers and contribute to a more sustainable society and we aim to minimise the life cycle impact of our products by continuously.
In 2021, we enhanced our expertise in more sustainable brazing filler metals that are typically used in heat exchangers – to reduce metal ion leaching into drinking water and promote circularity. We tested various brazing filler metals. Following our tests in 2021, we are well-positioned to advise heat exchanger manufacturers on the brazing formulation for their particular design.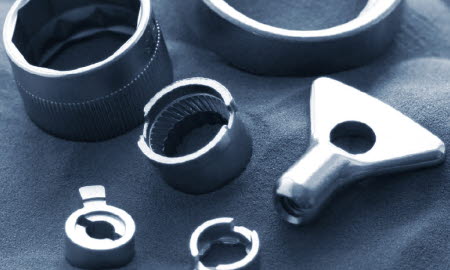 The Höganäs plant in Belgium produces industrial wastewater that must be treated to reduce environmental impact. We evaluated alternatives to the existing wastewater treatment plant and found an optimal solution from within Höganäs. Cleanit®-EC, a solution developed by Höganäs. It was selected and tested, and the results have been very positive. The treatment performance of the industrial wastewater meets the legal requirements, and all metal concentrations are well below legal specifications.
Society
Responsible and ethical business
We aim to add value to society by working with our supply chain and responsible sourcing, human rights, and business ethics, and creating societal value.
The supplier perspective is managed by systematically working to improve the sustainability performance of suppliers. We do this by introducing our principles of ethical business behaviour through our steering documents such as the Responsible sourcing policy the Conflict minerals and cobalt policy and the Code of Conduct for Suppliers.
During 2021, we communicated our Supplier Code of Conduct, including our anti-corruption policies to 66 suppliers of direct materials and to 159 suppliers of indirect materials and services.