Aluminium-based metal powder for 3D printing
The demand for aluminium powder in additive manufacturing is increasing thanks to its excellent properties. Aluminium is a strong, lightweight metal that offers good impact and corrosion resistance as well as excellent heat conductivity. This makes it a suitable metal for many applications, such us mobility parts in aerospace and automotive industries, components of radio transmitting equipment and other components where specific strength and density performance are of utmost importance.
Höganäs has a wide range of AM powders, including aluminium powders, designed to fit various applications. We are constantly working on new solutions to improve performance, material efficiency and sustainability. Our engineers develop new alloys specifically designed for additive manufacturing technology. optimise particle size, distribution, morphology, flow properties and oxide content to fit your specific needs.
forAM® aluminium-based alloy (Al)
Contact us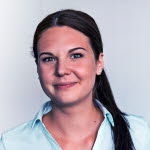 Sales & Technical support
Contact your sales representative for more information and requests.
Contact us
Technical area:
Additive manufacturing
Field of work

*
CEO/owner
Purchasing
Design engineer
Business developer
Machine operator
Other
Privacy policy
I agree that Höganäs can handle my personal data in order to contact me. My contact information may also be used in marketing purpose, such as newsletters and other relevant information. The data will not be shared with a third party. With my consent, I also confirm that I am over 16 year old.
More information about how we handle personal data can be found in our privacy policy.
You must accept the terms of service before you can proceed.