Powders for solid oxide fuel cells (SOFC) and solid oxide electrolysis cells (SOEC )
Using Ampergy® powders for SOFC and SOEC gives you a quality advantage because all products are fine and micron sized powders, offering high homogeneity and high purity along with a precise stoichiometry. Particle size, powder BET and chemistry are easily adjusted according to customer requirements. Exactly specified powder properties make it possible to set a defined sinter shrinkage that matches your specific system. Mixed powders (e.g. LSCF / GCO) can be offered in different, homogeneously mixed ratios. Our team of experienced professionals will assist you and give full technical support when you use our high-quality ceramic powders in industrial production.
Ampergy® powders for SOFC & SOEC
Contact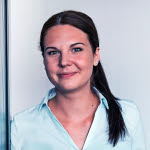 Sales & Technical support
Get contacted by sales or technical support or find your contact.
Contact us
Technical area:
SOFC / SOEC
{{country.text}}
Sales Technical support
{{contact.name}}
Sales Representative
{{contact.position}}
{{contact.name}}
{{contact.position}}
You might also be interested in