Laser metal deposition
– an ideal process for repair of expensive parts
The laser metal deposition (LMD) process is a direct energy deposition process. Laser metal deposition is an additive manufacturing process where a laser beam is used to form a melt pool on the surface of a metal object. Metal powder is then injected using a gas stream.
A thin layer of the base material is melted by the laser heat source in a controlled way. This ensures that a metallurgical bond is created between the coating and the base material. The deposit material can be transferred to the substrate by injecting powder or by feeding a wire.
Laser metal deposition is used to produce and repair high-value parts and components. The process generates high-quality claddings and coatings with a lifetime of parts that partially extends the durability of galvanic coatings. The laser metal deposition process is used for applications in the offshore, oil and gas, aerospace, power generation, automotive and utilities industries.
Using laser metal deposition for repair has several benefits. Highly complex parts can be repaired with automated methods, and because of the low heat input, the heat-affected zone is kept small and thus the strength of the material is preserved intact.
Höganäs' portfolio for additive manufacturing powders includes a wide range of products appropriate for laser metal deposition.
Contact us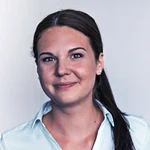 Sales & Technical support
Contact your sales representative for more information and requests.
Contact us
Technical area:
Additive manufacturing
Field of work

*
CEO/owner
Purchasing
Design engineer
Business developer
Machine operator
Other
Privacy policy
I agree that Höganäs can handle my personal data in order to contact me. My contact information may also be used in marketing purpose, such as newsletters and other relevant information. The data will not be shared with a third party. With my consent, I also confirm that I am over 16 year old.
More information about how we handle personal data can be found in our privacy policy.
You must accept the terms of service before you can proceed.