Services
Inductor systems
Centre of Excellence
Welcome to our Centre of Excellence for inductor systems – a true powerhouse of inductor expertise.
Here, we offer a complete range of high-quality services for customer specific projects and pioneer the development of new inductors and inductor applications. Use us for support with design, prototyping, testing and everything you need to develop unique high-performance and customized inductors at the lowest total cost.
Our state-of-the-art facilities feature the latest equipment and offer the following capabilities:
Inductor design
Prototyping
Pilot manufacturing of short product series
Application testing
Product development
Application development
Take a tour of our facilities by watching this film
You might also be interested in
Contact us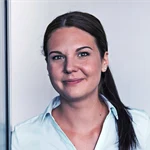 Sales & Technical support
Contact your sales representative for more information and requests.
Contact us
Technical area:
Inductor systems
Field of work

*
CEO/owner
Purchasing
Design engineer
Business developer
Machine operator
Other
Privacy policy
I agree that Höganäs can handle my personal data in order to contact me. My contact information may also be used in marketing purpose, such as newsletters and other relevant information. The data will not be shared with a third party. With my consent, I also confirm that I am over 16 year old.
More information about how we handle personal data can be found in our privacy policy.
You must accept the terms of service before you can proceed.