Build large parts with cold spraying for additive manufacturing
Cold spray additive manufacturing is a particular application of the cold spraying process, which are used to produce freestanding parts or to build features on existing components.
Cold spraying is a coating deposition method, where fine powder particles are accelerated in a high-velocity gas stream. During impact with the object, the particles deform and bond together, creating a layer on the surface. To achieve a consistent thickness, the spraying nozzle is moved repeatedly along the object. A deposit is building up layer-by-layer, to form a part or component.
The cold spray additive manufacturing process differs from selective laser melting or electron-beam additive manufacturing where the feedstock is melted. With cold spray additive manufacturing no melting of the metal powder occurs, since it is a solid-state coating deposition process. There is no heat-related distortion and no special protective atmosphere is required. This enables to build up structures layer-by-layer, thus allowing very large objects to be built or repaired.
Metals and metal matrix composite materials are types of powders than can be deposited using cold spray additive manufacturing.
Contact us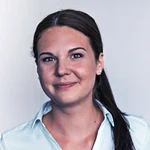 Sales & Technical support
Contact your sales representative for more information and requests.
Contact us
Technical area:
Additive manufacturing
Field of work

*
CEO/owner
Purchasing
Design engineer
Business developer
Machine operator
Other
Privacy policy
I agree that Höganäs can handle my personal data in order to contact me. My contact information may also be used in marketing purpose, such as newsletters and other relevant information. The data will not be shared with a third party. With my consent, I also confirm that I am over 16 year old.
More information about how we handle personal data can be found in our privacy policy.
You must accept the terms of service before you can proceed.