High velocity oxy-fuel (HVOF) themal spraying powders
Nickel-based metal powders for HVOF themal spraying depositing and bonding coatings.
AMPERIT® Nickel (Ni) based powders
AMPERIT metal and alloy powders are used in a wide variety of applications ranging from simple bonding layers for thermally sprayed oxide coatings to functional coatings that provide effective protection against corrosion – even in extreme conditions. Nickel-based HVOF thermal spraying powders are characterized by their resistance to oxidation. For example, nickel-aluminum and nickel-chromium powders are wellsuited for bonding and intermediate layers applied under ceramic coatings to protect parts from corrosion.
Nickel (Ni) based powders
Contact us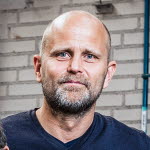 Sales & Technical support
Contact your sales representative for more information and requests.
Contact us
Technical area:
Surface coating
{{country.text}}
Sales Technical support
{{contact.name}}
Sales Representative
{{contact.position}}
{{contact.name}}
{{contact.position}}