High build rates and dense parts with direct energy deposition
Direct energy deposition (DED) is a common metal additive manufacturing process. In the direct energy deposition process focused thermal energy is used to fuse metal materials by melting as they are being deposited.
Focused thermal energy means that an energy source such as a high-power laser, electron beam or plasma arc is focused to melt the metal powders supplied to the focus of the beam (laser or electron) or electrode (plasma arc). Thus, direct energy deposition includes the following three melting processes techniques: powder and wire feed laser (LBAM), wire feed electron beam (EBAM), and plasma and arc welding (welding).
Typically, a nozzle, mounted on a multi-axis arm deposits melted metal powder onto the specified surface, where it solidifies. The deposition head moves by trajectory defined by a CAD file while applying material layer by layer. A hermetically sealed chamber filled with inert gas or a local inert shield gas is typically used to protect the melt pool from atmospheric oxygen. This allows for better control of material properties during the direct energy deposition process.
The direct energy deposition process can be used with a wide range of materials including nickel-based alloys, stainless steel, cobalt-based alloys and titanium, other specialty materials as well as with composites. The process can be used to build new metal parts and can also be utilised to add material to existing parts, for instance for coatings and repair, or to add new functionalities.
Höganäs' product portfolio for additive manufacturing includes a wide assortment of powders suitable for the direct energy deposition process.
Contact us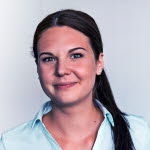 Sales & Technical support
Contact your sales representative for more information and requests.
Contact us
Technical area:
Additive manufacturing
Field of work

*
CEO/owner
Purchasing
Design engineer
Business developer
Machine operator
Other
Privacy policy
I agree that Höganäs can handle my personal data in order to contact me. My contact information may also be used in marketing purpose, such as newsletters and other relevant information. The data will not be shared with a third party. With my consent, I also confirm that I am over 16 year old.
More information about how we handle personal data can be found in our privacy policy.
You must accept the terms of service before you can proceed.