Vacuum and heat provide stress-free parts with electron beam melting
The Electron Beam Melting (EBM) process is based on a high-power electron beam, which generates the energy needed for high melting capacity and high productivity
In the electron beam melting process, the raw material in the form of metal powder is placed in a high-vacuum build chamber. The feeding system of an electron beam melting machine spreads material layer by layer, tightly controlling the thickness of each layer. The machine reads data from a 3D CAD model and with the help of electromagnetic coils it controls the accuracy of the moving electron beam, which melts the layers.
For each layer in the build the electron beam heats the entire powder bed to an optimal temperature, specific for the material used. The combination of vacuum and high temperature in the electron beam melting process results in stress-relieved components. The produced parts are almost free from residual stresses and gas porosity. Many crack-sensitive materials can be printed crack free by an electron beam melting machine thanks to the high preheating temperature capability of the process.
Using electron beam melting as the heat source, metal powders can be consolidated into a solid component. This powder bed fusion process produces fully dense metal parts directly from metal powder with characteristics of the target material.
Aerospace and other highly demanding mechanical applications as well as medical implants can make good use of the advantages with electron beam melting.
Metal powders developed specifically for the electron beam melting process can be found in Höganäs' additive manufacturing portfolio.
Contact us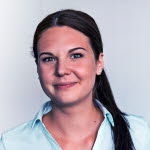 Sales & Technical support
Contact your sales representative for more information and requests.
Contact us
Technical area:
Additive manufacturing
Field of work

*
CEO/owner
Purchasing
Design engineer
Business developer
Machine operator
Other
Privacy policy
I agree that Höganäs can handle my personal data in order to contact me. My contact information may also be used in marketing purpose, such as newsletters and other relevant information. The data will not be shared with a third party. With my consent, I also confirm that I am over 16 year old.
More information about how we handle personal data can be found in our privacy policy.
You must accept the terms of service before you can proceed.