High Velocity Air Fuel (HVAF) powders
AMPERIT® Carbides
HVAF powders containing carbides are used to create wear-resistant coatings. The carbidic hard phase embedded in a ductile metal matrix gives layers a tremendous amount of hardness and excellent wear resistance. HVAF powders are well-suited for any product subjected to abrasion, erosion and wear. As a result, our AMPERIT carbide program gives us unique flexibility in selecting the best suited primary carbide grain size and metallic binder. The program features tungsten carbide and chromium carbide containing HVAF powders.
Contact us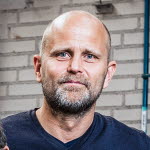 Sales & Technical support
Contact your sales representative for more information and requests.
Contact us
Technical area:
Surface coating
{{country.text}}
Sales Technical support
{{contact.name}}
Sales Representative
{{contact.position}}
{{contact.name}}
{{contact.position}}