Setting a new standard for powder cores

Superior cost-performance
Höganäs' new iron-based material provides a unique combination of high magnetic saturation and low magnetic losses. The result is leading to increased efficiency and a reduction in size and weight. With Inductit® powder cores as well as a high volume, high quality production capacity with worldwide operations, Höganäs has the potential to meet both current and future demand for inductor cores.
Efficient manufacturing of large inductors
The powder core portfolio from Höganäs contains cores in various sizes and includes some of the largest powder cores available on the market. Thus, Inductit provides you with an opportunity to reduce your costs when building very large inductors due to a simplified and more cost-efficient manufacturing process.
Suitable for a wide frequency range
Thanks to very low eddy current losses, Inductit powder cores are especially suitable for applications operating at frequencies of 2-50 kHz, such as solar and wind power.
Inductit® Powder Cores
Inductit® C-80 powder cores are especially suitable for applications operating at frequencies between 2-50 kHz - e.g. inductor applications.
The current range of powder cores consist of block cores in various sizes.
Contact us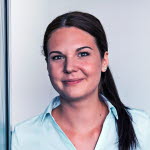 Sales & Technical support
Contact your sales representative for more information and requests.
Contact us
Technical area:
Inductor systems
Field of work

*
CEO/owner
Purchasing
Design engineer
Business developer
Machine operator
Other
Privacy policy
I agree that Höganäs can handle my personal data in order to contact me. My contact information may also be used in marketing purpose, such as newsletters and other relevant information. The data will not be shared with a third party. With my consent, I also confirm that I am over 16 year old.
More information about how we handle personal data can be found in our privacy policy.
You must accept the terms of service before you can proceed.
You might also be interested in