Grow with us
Take a long history of innovation and shaping the metal powder business. Add passion for building a sustainable society. Top off with a strong corporate philosophy to focus on customer success and create long-term value. What you get is a creative workplace where individuals and teams thrive, collaborate and have fun. Join our global team and help us make a difference.
Individual engagement is key
At Höganäs, we are firm believers in the capacity of the individual. We are certain that everyone, no matter their position or formal background, has the ability and willingness to develop both professionally and personally. We are positive that each person can contribute to improving both our workplace and Höganäs' business.
Our purpose is to create a company that connects people and that sees, values and extracts the full potential in each individual. We strongly believe that a workplace where people are passionate about their work, experience a sense of meaning and have a possibility to make an impact, is the foundation for our progress and performance as a company.
Do you want to work at Höganäs?
Check out our current vacancies Register your CV
The values that guide us
At Höganäs, we have four values that define what we stand for and what others can expect from someone working at Höganäs. Each value represents a key stakeholder: Customers, Employees, Owners and Society. We strive to balance the needs and interests of all four stakeholders in our decisions. By doing so we believe that we will improve and create more value for everyone involved.
We focus on customer success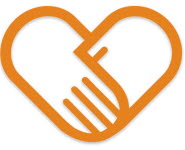 At Höganäs, we are customer-oriented. We listen to and understand our customers' and their customers' wishes and requirements and what value they are looking for. We utilize this knowledge to invent better solutions for existing needs and keep customers ahead of future challenges.
We make sure everyone's competence and ability contributes to our customers' success. To keep fiding new improvements and solutions for customers, we are constantly on the move, leading business change throughout the value chain.
We respect and believe in each other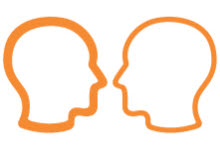 At Höganäs, we respect each other. We talk openly and honestly and listen to all ideas and opinions. Feedback is welcome as we see deviations as opportunities to learn. We acknowledge everyone's talents and encourage each other to contribute to solutions. We understand that we all carry individual as well as team responsibilities and that we, through collaboration, reach greater heights.
We never compromise on our own or others' safety.
Each of us helps build a workplace that makes us look forward to getting out of bed in the morning – a workplace that's inspiring and where we have fun together.
We create long-term value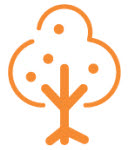 The Höganäs brand represents long-term, reliable business. As the market leader, we embrace our responsibility to develop and expand metal powder technology. We are relentless in finding new markets for metal powders and new ways to add value throughout the value chain and in society at large. Internally, we create long-term value by improving all our processes and becoming more efficient in our daily work.
We continually reinvent the metal powder business to secure continued growth and profitability.
We walk the sustainable path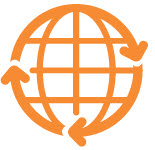 Sustainability is a natural aspect of our everyday business, and we encourage and empower all employees to create a more sustainable business and society.
At Höganäs, we aim to go above and beyond what regulations require us to do for the environment. We find ways to make every community we're a part of a healthy and respectful place to live. With our profitability, products and know-how, we truly believe that we can contribute to the transition to a sustanable society.
Engagement , openness and transparency are our guiding principles.
Want to know more about work at Höganäs?