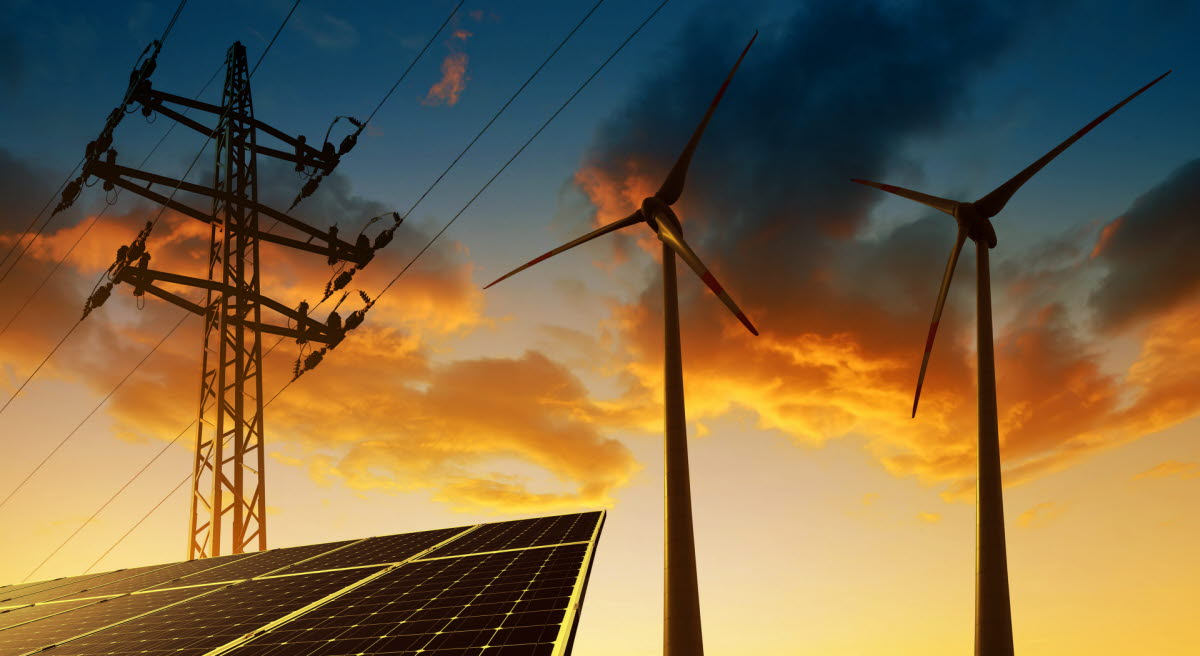 A brighter future for everyone
Energy & Thermal Management
Innovative energy solutions
Cost-effective and sustainable metal powder solutions that support the drive towards renewable energy for a brighter future.
At Höganäs, we strive to provide innovative metal powder technology that meet the ongoing challenges of the progressive energy and thermal management sector.
We work in partnership with our customers, providing successful powder surface coatings that are able to withstand the extreme conditions found in energy production, prolonging operating life and improving cost-efficiency. Our thermal barrier surfaces are exceptionally resistant to the high temperatures found in industrial gas turbines. They also dramatically improve the lifespan of machinery used in the abrasive, high-pressure drilling environments of the oil & gas industry.
Höganäs continues to deliver pioneering thermal management solutions for complex heating, ventilating and air conditioning (HVAC) applications. We remain at the forefront of metal powder inductor production, offering flexible, compact electronic design possibilities, lower manufacturing costs and enhanced performance, in particular for heat pumps and industrial air conditioning, but also within the solar energy sector.
From soft magnetic composites that enable small and efficient electric motors for HVAC compressors and fans, to premium brazing paste for heat exchangers that harvest solar power, our unrivalled range of products and expertise in both thermal management and renewable energy is growing. We believe the opportunities for sustainable metal powder innovation in this constantly evolving industry area are limitless.
Our main areas of expertise
Global leaders of highly resilient metal powder surface coatings, suitable for a range of applications within the energy sector.
Pioneering inductor and soft magnetic composite technology that meet the sustainability demands of the renewable energy sector.
A strong focus on identifying and developing sustainable values for our customers and partners.
A long tradition of innovation and close working relationships within this industry area, fundamental to finding and developing effective solutions for the future.
Metal powders contribute to sustainable development
Metal powder technology provides endless opportunities; not only does it enable our customers to reduce their material and energy consumption, but it also helps them use new and better techniques that make final products more efficient and less expensive.
We believe that the inherent power of metal powders can be utilised to a much larger extent than it is today. We are also convinced that metal powders can contribute to sustainable development. With metal powder solutions, we can contribute to solving many of society's pressing challenges, such as resource scarcity and the need for renewable energy.
"We inspire the industry to make more with less because we want to create a sustainable world for future generations."