Nickel-based alloys for MIM
The aerospace industry benefits from using the combination of nickel-based alloys and the metal injection moulding technology.
MIM, or metal injection moulding, is an excellent production technology for small-sized parts with high complexity for high-temperature applications, such as aero engines or turbochargers. Nickel-based alloys for MIM are attractive as they offer a high potential in cost reduction. It is vitally important to optimise the sintering step of the MIM process route in order to obtain the nickel-based alloys' strength potential.
forMIM® nickel-based powders
Contact us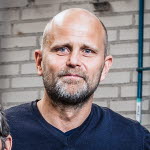 Sales & Technical support
Contact your sales representative for more information and requests.
Contact us
{{country.text}}
Sales Technical support
{{contact.name}}
Sales Representative
{{contact.position}}
{{contact.name}}
{{contact.position}}