MCrAlY plasma spraying powders
MCrAlY coatings are the key to the performance and reliability of highly stressed turbine parts. The M in MCrAlY stands for the base metal (usually nickel, cobalt or a combination of the two), which is alloyed with chromium, aluminum and yttrium. Cobalt and nickel are typically used as a base for the undercoating to make the metallic intermediate layer ductile. Aluminum and chromium form a stable oxide layer that protects coatings from oxidation. Yttrium enhances the bonding of this oxide layer.
Contact us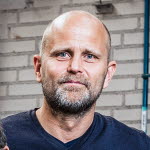 Sales & Technical support
Contact your sales representative for more information and requests.
Contact us
Technical area:
Surface coating
{{country.text}}
Sales Technical support
{{contact.name}}
Sales Representative
{{contact.position}}
{{contact.name}}
{{contact.position}}