Iron powder for pressing & sintering
Our pure iron powder grades are produced by atomization or reduction. These iron powders create the basis for most powder mixes for production of low alloyed sintered steels.
See our standard iron powder range below. Always contact you local sales for more details or specific grades.
Atomised iron powder
Standard atomised iron grade for all-purpose use.
Suited for high density structural parts and also as a base material for soft magnetic applications. Used as base for some Distaloy® powders.
Outstanding compressibility and chemical purity. Densities up to 7.4 g/cm3 are achievable with single pressing. Also used for high performing soft magnetic duties.
Sponge iron powder
The green and edge strengths of the compacts are very high due to the spongy structure of the powder particles.
It has slightly higher apparent density than NC100.24 and should be used particularly where high density after single pressing and sintering is desirable.
Specially designed to match the requirements for self-lubricating bearings. Its particle size range is chosen to give an optimum pore structure for this application. Can also be added to powder mixes in small quantities to substantially improve green strength.
Contact us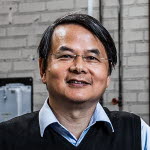 Sales & Technical support
Contact your sales representative for more information and requests.
Contact us
Technical area:
Pressing & Sintering
Field of work

*
CEO/owner
Purchasing
Design engineer
Business developer
Machine operator
Other
Privacy policy
I agree that Höganäs can handle my personal data in order to contact me. My contact information may also be used in marketing purpose, such as newsletters and other relevant information. The data will not be shared with a third party. With my consent, I also confirm that I am over 16 year old.
More information about how we handle personal data can be found in our privacy policy.
You must accept the terms of service before you can proceed.