MIM tool steels
MIM tool steels are excellent to use for wood and metal cutting tools, but also for forming of plastics.
MIM tool steels are hard, wear-resistant, tough and withstands softening at elevated temperatures. Generally, they are heat-treated to improve hardness and can be used for cutting, forming, stamping and shearing metals, for wood cutting, and for forming of plastics.
Our MIM tool steels contain nickel, which improve its performance in high temperatures.
forMIM® tool steel powders
Contact us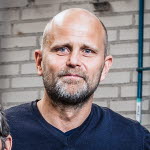 Sales & Technical support
Contact your sales representative for more information and requests.
Contact us
{{country.text}}
Sales Technical support
{{contact.name}}
Sales Representative
{{contact.position}}
{{contact.name}}
{{contact.position}}