Screen-printing pastes for solid oxide fuel cells (SOFC) and solid oxide electrolysis cells (SOEC)
Ampergy® pastes for SOFC & SOEC
Our screen-printing pastes with Ampergy® powders for SOFC and SOEC have quality and performance advantages thanks to the combination of powder and paste production. Binder systems are created according to customer specifications or developed by us. The solutions are customized matching your requirements when it comes to viscosity, solid content, particle size, powder BET and chemistry. Exactly specified paste properties enable defined sinter shrinkage settings to match your specific system. Mixed pastes (e.g. LSCF / GCO) can be offered in different, homogeneously mixed ratios.
BrazeLet® brazing pastes for SOFC
Contact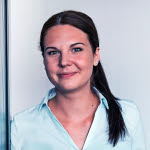 Sales & Technical support
Get contacted by sales or technical support or find your contact.
Contact us
Technical area:
SOFC / SOEC
Field of work

*
CEO/owner
Purchasing
Design engineer
Business developer
Machine operator
Other
Privacy policy
I agree that Höganäs can handle my personal data in order to contact me. My contact information may also be used in marketing purpose, such as newsletters and other relevant information. The data will not be shared with a third party. With my consent, I also confirm that I am over 16 year old.
More information about how we handle personal data can be found in our privacy policy.
You must accept the terms of service before you can proceed.