Screen-printing pastes for solid oxide fuel cells (SOFC) and solid oxide electrolysis cells (SOEC)
Ampergy® pastes for SOFC & SOEC
Our screen-printing pastes with Ampergy® powders for SOFC and SOEC have quality and performance advantages thanks to the combination of powder and paste production. Binder systems are created according to customer specifications or developed by us. The solutions are customized matching your requirements when it comes to viscosity, solid content, particle size, powder BET and chemistry. Exactly specified paste properties enable defined sinter shrinkage settings to match your specific system. Mixed pastes (e.g. LSCF / GCO) can be offered in different, homogeneously mixed ratios.
BrazeLet® brazing pastes for SOFC
Contact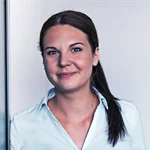 Sales & Technical support
Get contacted by sales or technical support or find your contact.
Kontakta oss
Technical area:
SOFC / SOEC
Arbetsområde

*
VD/ägare
Inköpare
Konstruktör
Affärsutvecklare
Maskinoperatör
Annat
Personuppgiftspolicy
Jag godkänner att Höganäs hanterar mina personuppgifter för att kontakta mig. Min kontaktinformation kan även komma att användas för marknadsföringsändamål, som nyhetsbrev och annan relevant information. Uppgifterna kommer inte att delas med någon tredje part. I och med detta samtycke bekräftar jag även att jag är över 16 år.
Mer information om hur vi hanterar personuppgifter anges i vår personuppgiftspolicy.
Du måste godkänna villkoren för tjänsten för att fortsätta.