Achieve the highest possible strength-to-weight ratio with titanium alloy powders
Titanium alloy powders for additive manufacturing open up a world of opportunities for manufacturers across a wide range of industries.
Titanium has the highest strength-to-weight ratio of all known metals, which makes it ideal for a number of applications, and can be used in anything from car components to lightweight aerospace parts. Titanium is also highly resistant to corrosion, and has high biocompatibility properties, making it ideal for customised medical implants.
forAM® titanium-based alloys (Ti)
forAM Ti from Höganäs is our range of titanium alloy powders for additive manufacturing which are designed for optimal performance and material efficiency. The grades available include Ti6Al4V (available in grade 5 and grade 23) and CP-Ti (commercially pure titanium), and they are suitable for a range of components covering many industries, and offer excellent material properties. If you can't find the grade you're looking for, get in touch and we can work together to find the right solution for your needs.
Contact us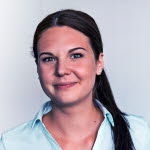 Sales & Technical support
Contact your sales representative for more information and requests.
Kontakta oss
Technical area:
Additive manufacturing
Arbetsområde

*
VD/ägare
Inköpare
Konstruktör
Affärsutvecklare
Maskinoperatör
Annat
Personuppgiftspolicy
Jag godkänner att Höganäs hanterar mina personuppgifter för att kontakta mig. Min kontaktinformation kan även komma att användas för marknadsföringsändamål, som nyhetsbrev och annan relevant information. Uppgifterna kommer inte att delas med någon tredje part. I och med detta samtycke bekräftar jag även att jag är över 16 år.
Mer information om hur vi hanterar personuppgifter anges i vår personuppgiftspolicy.
Du måste godkänna villkoren för tjänsten för att fortsätta.