Sinter brazing
Sinter brazing is a well-established joining process for powder metal components. It is suitable for product designs where complex components are assembled from different compacted parts.
Sinter brazing for joining powder metal parts
Sinter brazing is a method that allows joining parts easily and efficiently. With a high quality sinter braze material, and the proper processing conditions, you will get a brazed joint which is generally as strong, or stronger, than the base materials being joined.
The process can be achieved within one step, combining the sintering and bonding, instead of the traditional two steps. By producing complex parts through simultaneously sintering and bonding, the sinter brazing allows to save time and reduce cost.
Sinter brazing material
This sinter braze material offers more efficient brazing compared to conventional braze materials. In addition to less sinter braze material needed, Sinter Braze 21 delivers stable mass production of components with improved joint quality and consequently fewer rejected components. In mass production the braze amount has been reduced by up to 20%.
Contact us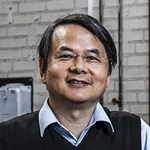 Sales & Technical support
Contact your sales representative for more information and requests.
Kontakta oss
Technical area:
Pressing & Sintering
Arbetsområde

*
VD/ägare
Inköpare
Konstruktör
Affärsutvecklare
Maskinoperatör
Annat
Personuppgiftspolicy
Jag godkänner att Höganäs hanterar mina personuppgifter för att kontakta mig. Min kontaktinformation kan även komma att användas för marknadsföringsändamål, som nyhetsbrev och annan relevant information. Uppgifterna kommer inte att delas med någon tredje part. I och med detta samtycke bekräftar jag även att jag är över 16 år.
Mer information om hur vi hanterar personuppgifter anges i vår personuppgiftspolicy.
Du måste godkänna villkoren för tjänsten för att fortsätta.