Metal injection molding (MIM)

The metal injection molding (MIM) technology allows economical production of small precision components with a high geometric complexity for small and large volumes.
With metal injection molding almost any metal can be processed to net-shape or near net-shape parts with complex geometries that exhibit special physical and mechanical properties.
Typical applications are:
Medical (surgical instruments, implants, dental brackets)
Automotive (valves, miniature gears, engine components)
Industrial Engineering (machinery parts)
IT (hard disc drives and drive parts, fiber optic connectors)
Consumer (tool bits, jewelry, watch chains)
Ampersint® high-alloyed metal powder solutions for metal injection molding
Ampersint 0704 Stainless Steel 316L
Ampersint 0715 Stainless Steel 304L
Ampersint 0718 Stainless Steel 317F
Contact us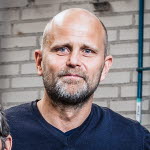 Sales & Technical support
Contact your sales representative for more information and requests.
Kontakta oss
{{country.text}}
Sälj Teknisk support
{{contact.name}}
Säljare
{{contact.position}}
{{contact.name}}
{{contact.position}}