Nickel-based brazing filler metals
The BrazeLet® BNi family offers nickel-based filler metal powders suitable for different applications, brazing conditions and braze properties. Applications are found in a wide range of automotive as well as industrial areas. Typical automotive applications are EGR-coolers (Exhaust Gas Recirculation) for diesel as well as gasoline engines, catalytic converters and fuel rails. Brazed plate heat exchangers, heaters and boilers are common industrial applications.
BrazeLet® Ni-based brazing filler metals
Contact us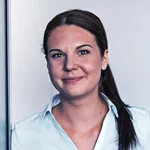 Sales & Technical support
Contact your sales representative for more information and requests.
Kontakta oss
Arbetsområde

*
VD/ägare
Inköpare
Konstruktör
Affärsutvecklare
Maskinoperatör
Annat
Personuppgiftspolicy
Jag godkänner att Höganäs hanterar mina personuppgifter för att kontakta mig. Min kontaktinformation kan även komma att användas för marknadsföringsändamål, som nyhetsbrev och annan relevant information. Uppgifterna kommer inte att delas med någon tredje part. I och med detta samtycke bekräftar jag även att jag är över 16 år.
Mer information om hur vi hanterar personuppgifter anges i vår personuppgiftspolicy.
Du måste godkänna villkoren för tjänsten för att fortsätta.