Nickel brazing filler metal
The BrazeLet® BNi family offers BNi-based filler metal powders suitable for different applications, brazing conditions and braze properties. Applications are found in a wide range of automotive as well as industrial areas. Typical automotive applications are EGR-coolers (Exhaust Gas Recirculation) for diesel as well as gasoline engines, catalytic converters and fuel rails. Brazed plate heat exchangers, heaters and boilers are common industrial applications.
Contact us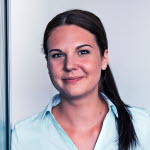 Sales & Technical support
Contact your sales representative for more information and requests.
Kontakta oss
{{country.text}}
Sälj Teknisk support
{{contact.name}}
Säljare
{{contact.position}}
{{contact.name}}
{{contact.position}}