Carbide powders for HIP
Höganäs is proud to offer a wide range of materials in a variety of grades designed to best suit your requirements. Among our products for HIP you can also find carbide powders.
forHIP carbide powders
Very high hardness (2300 to 2700 HV0.1)
Excellent bonding with metal matrices
Extents the opportunities of CTC through

Higher temperature stability due to WC (Mono crystalline) surface layer
More freedom in case of choise of matrix alloy

PSD-various sieve fractions available
Very high hardness (2300 to 2700 HV0.1)
High toughness due to feather structure resulting in high wear resistance
Excellent bonding with metal matrices
PSD-various sieve fractions avaiilable
Very high hardness 3330 ± 250 HV0.1
Lower density versus WC can provide cost benefits

C_total 18,0 – 20,0%
C_free max 2,5%
O max 1,0%

PSD-various sieve fractions available
TiC 45/5, 90/45, 200/106
Extremly high hardness 3820 ± 275 HV0.1 due to vacuum treatment resulting in increased Carbon control
Less free Carbon and lower Oxygen content versus TiC TK

C_total max 19,6%
C_free max 0,15%
O max 0,5%

PSD-various very fine sieve fractions available
TiC HV 120, HV 250, HV 500
Contact us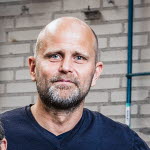 Sales & Technical support
Contact your sales representative for more information and requests.
Kontakta oss
Arbetsområde

*
VD/ägare
Inköpare
Konstruktör
Affärsutvecklare
Maskinoperatör
Annat
Personuppgiftspolicy
Jag godkänner att Höganäs hanterar mina personuppgifter för att kontakta mig. Min kontaktinformation kan även komma att användas för marknadsföringsändamål, som nyhetsbrev och annan relevant information. Uppgifterna kommer inte att delas med någon tredje part. I och med detta samtycke bekräftar jag även att jag är över 16 år.
Mer information om hur vi hanterar personuppgifter anges i vår personuppgiftspolicy.
Du måste godkänna villkoren för tjänsten för att fortsätta.