Hard phase powders for powder welding
Höganäs hard phase overlay welding powders for powder welding deposition technique.
Surfit® hard phase powders
Surfit Ni self-fluxing + Carbide mixes
Carbide mixes overlay welding powders
Höganäs offers a wide range of Surfit powder mixes with Ni self-fluxing (SF) alloys and tungsten carbides.
With a broad portfolio of Ni self-fluxing alloys in combination with different tungsten carbides, we tailor mixes to meet the application requirements.
Ni self-fluxing alloys
Amperweld® Tungsten carbides

Amperweld CTC - Cast Tungsten Carbides
Amperweld SCTC - Spherical Cast tungsten carbide
Amperweld MTC - Macroline Tungsten Carbide

Amperit® Tungsten carbide cobalt

Amperit 519 WC-Co 88-12
Amperit 526 WC-Co 83-17
Please contact your local Höganäs sales representative to find a matching Surfit mix for your application.
Particle size: -
Chemistry: -
Powder type: Blended
Typical deposition techniques: Flame spraying, HVOF, laser cladding, plasma transferred arc (PTA), powder welding
Contact us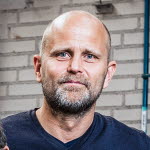 Sales & Technical support
Contact your sales representative for more information and requests.
Kontakta oss
Technical area:
Surface coating
{{country.text}}
Sälj Teknisk support
{{contact.name}}
Säljare
{{contact.position}}
{{contact.name}}
{{contact.position}}