Aluminium-based metal powder for 3D printing
The demand for aluminium powder in additive manufacturing is increasing thanks to its excellent properties. Aluminium is a strong, lightweight metal that offers good impact and corrosion resistance as well as excellent heat conductivity. This makes it a suitable metal for many applications, such us mobility parts in aerospace and automotive industries, components of radio transmitting equipment and other components where specific strength and density performance are of utmost importance.
Höganäs has a wide range of AM powders, including aluminium powders, designed to fit various applications. We are constantly working on new solutions to improve performance, material efficiency and sustainability. Our engineers develop new alloys specifically designed for additive manufacturing technology. optimise particle size, distribution, morphology, flow properties and oxide content to fit your specific needs.
Contact us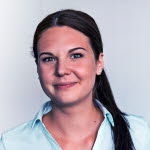 Sales & Technical support
Contact your sales representative for more information and requests.
Kontakta oss
Technical area:
Additive manufacturing
Arbetsområde

*
VD/ägare
Inköpare
Konstruktör
Affärsutvecklare
Maskinoperatör
Annat
Personuppgiftspolicy
Jag godkänner att Höganäs hanterar mina personuppgifter för att kontakta mig. Min kontaktinformation kan även komma att användas för marknadsföringsändamål, som nyhetsbrev och annan relevant information. Uppgifterna kommer inte att delas med någon tredje part. I och med detta samtycke bekräftar jag även att jag är över 16 år.
Mer information om hur vi hanterar personuppgifter anges i vår personuppgiftspolicy.
Du måste godkänna villkoren för tjänsten för att fortsätta.