Laser powder bed fusion, a suitable process for creating parts with complex structures
Laser powder bed fusion is also known as direct metal laser melting (DMLM), selective laser sintering (SLS) or direct metal laser sintering (DMLS).
In the laser powder bed fusion (LPBF) process or selective laser melting (SLM) process, a thin powder layer is first applied on a building platform, usually metal, with a so called recoater, which consists of a blade or a roller. This takes place inside a tight chamber that contains inert gas, either argon or nitrogen, with extremely low oxygen levels. A laser beam selectively melts the layer of powder. Then the platform is gradually lowered, and a new powder layer is applied. After that, the laser beam melting operation is repeated. After a certain number of cycles, counted in thousands, the part is removed from the powder bed.
Just as with other additive manufacturing processes, components are built layer by layer with the laser powder bed fusion process. The whole process starts with slicing a 3D CAD file's data into a 2D image of the layers.
Laser powder bed fusion enables design of organic geometries, complex structures and challenging thin walls that could not be cast or otherwise machined. Materials that can be used for laser powder bed fusion include nickel-based alloys, cobalt chrome, stainless steels, tool steels, construction steels, titanium, copper and aluminium.
The Höganäs portfolio of additive manufacturing powders encompasses products specifically developed for laser powder bed fusion.
Contact us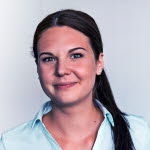 Sales & Technical support
Contact your sales representative for more information and requests.
Kontakta oss
Technical area:
Additive manufacturing
Arbetsområde

*
VD/ägare
Inköpare
Konstruktör
Affärsutvecklare
Maskinoperatör
Annat
Personuppgiftspolicy
Jag godkänner att Höganäs hanterar mina personuppgifter för att kontakta mig. Min kontaktinformation kan även komma att användas för marknadsföringsändamål, som nyhetsbrev och annan relevant information. Uppgifterna kommer inte att delas med någon tredje part. I och med detta samtycke bekräftar jag även att jag är över 16 år.
Mer information om hur vi hanterar personuppgifter anges i vår personuppgiftspolicy.
Du måste godkänna villkoren för tjänsten för att fortsätta.