Efficient deposition with cold spraying
Many advantages make cold spraying very competitive.
With cold spraying, metal powders are sprayed with a supersonic compressed gas jet (nitrogen or helium) at very high velocity and at temperatures below their melting point. The impact binds the particles onto the surface and thick layers of deposited material can be built up rapidly. The deposition efficiency is very high, above 90 percent in some cases.
Cold spraying can be used to deposit a range of metals, including copper, aluminium, bronze, super alloys and steel.
The cold spraying technique is used to repair worn-out components. It is also used to provide protection against corrosion and abrasion or to improve properties such as thermal and electrical conductivity. The process is common in the aerospace, automotive, energy, military, electronics and medical industries.
Some of the advantages of cold spraying include high density and hardness of coatings, high thermal and electrical conductivity of coatings and low energy consumption. Other benefits include the possibility to spray very small particles, no toxic waste and a minimum of preparation.
Cold spraying technology can also be utilised in additive manufacturing to develop parts faster than other additive manufacturing methods.
Contact us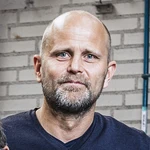 Sales & Technical support
Contact your sales representative for more information and requests.
Kontakta oss
Technical area:
Surface coating
Arbetsområde

*
VD/ägare
Inköpare
Konstruktör
Affärsutvecklare
Maskinoperatör
Annat
Personuppgiftspolicy
Jag godkänner att Höganäs hanterar mina personuppgifter för att kontakta mig. Min kontaktinformation kan även komma att användas för marknadsföringsändamål, som nyhetsbrev och annan relevant information. Uppgifterna kommer inte att delas med någon tredje part. I och med detta samtycke bekräftar jag även att jag är över 16 år.
Mer information om hur vi hanterar personuppgifter anges i vår personuppgiftspolicy.
Du måste godkänna villkoren för tjänsten för att fortsätta.
ArcX coating hub
ArcX – Your starting point for innovation
Expert know-how in materials, surface welding and flame spraying processes and customer applications make our ArcX technology centres an exclusive resource in your work to optimise existing applications and develop new business opportunities.