MIM stainless steel powders
Our portfolio of high-alloyed metal powders covers an extensive range of different alloys, including MIM stainless steel powders.
The most common stainless steel material used by the metal injection moulding industry is 17-4PH. This precipitation hardening MIM steel combines high strength and hardness with corrosion resistance. Its attractive combination and good balance of properties makes it suitable for a wide range of applications, from automotive and tooling to IT segments.
If your application demands very high corrosion resistance, 316L is the right MIM stainless steel to choose. It is one of the most common stainless steels overall and often used in high demanding applications found in the medical, dental, luxury and IT related segments. It combines its extremely high corrosion resistance with medium strength.
Our MIM stainless steels range include both powder and feedstock. With the vacuum induction melting inert gas atomisation technique, we can produce high-purity metal powders in a volume of your choice. VIGA is used for producing high-quality Co-, Ni- and Fe-based metal powders.
Contact us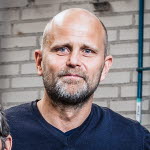 Sales & Technical support
Contact your sales representative for more information and requests.
Kontakta oss
Arbetsområde

*
VD/ägare
Inköpare
Konstruktör
Affärsutvecklare
Maskinoperatör
Annat
Personuppgiftspolicy
Jag godkänner att Höganäs hanterar mina personuppgifter för att kontakta mig. Min kontaktinformation kan även komma att användas för marknadsföringsändamål, som nyhetsbrev och annan relevant information. Uppgifterna kommer inte att delas med någon tredje part. I och med detta samtycke bekräftar jag även att jag är över 16 år.
Mer information om hur vi hanterar personuppgifter anges i vår personuppgiftspolicy.
Du måste godkänna villkoren för tjänsten för att fortsätta.