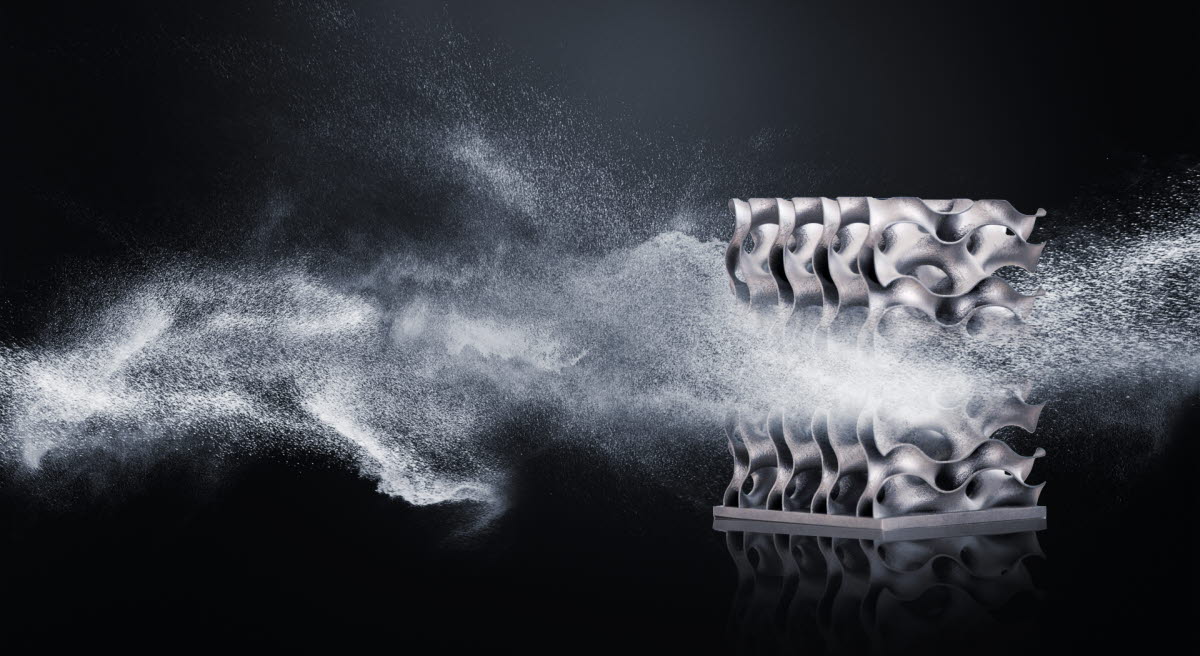 Get the most out of additive manufacturing
Find your metal powder for 3D printing with PowderFinder
Additive manufacturing with metal powder – the new industry production standard
Large multinationals and smaller pioneering entrepreneurs are using additive manufacturing in production on an everyday basis and the number of small and medium companies that are using it are increasing every year. Combined with the right metal powder, additive manufacturing opens up completely new possibilities.
More efficient production processes
Metal additive manufacturing is unlocking completely new possibilities which could not be realized before: Several production steps can be merged into one, mass customization is enabled.
Improved part performance
Beneficial part characteristics, such as weight reductions and complex geometries can be realized when building metal parts with additive manufacturing.
Processes with additive manufacturing metal powders

In 2010, the American Society for Testing and Materials (ASTM) group created a set of standards that classify all different additive manufacturing processes into seven main categories. In short, they consist of VAT photopolymerization, material jetting, binder jetting, material extrusion, powder bed fusion, sheet lamination and direct energy deposition.
This new powder handling concept makes industrialization of 3D manufacturing possible
5 things to think about when designing a 3D printed part in metal
Customer service investigation
A flexible AM portfolio that fits most 3D printers
Höganäs' additive manufacturing metal powders can be used for many AM technologies as well as together with a wide range of 3D printer brands from the world's most renowned 3D printer manufacturers. Here you can read about common 3D printer manufacturers and what AM process they use in their respective 3D printers.
Obtain high-quality metal 3D printing powder
With the vacuum induction melting inert gas (VIGA) atomization technique, Höganäs can produce high-purity 3D printing metal powders in a volume of your choice. VIGA is used for producing high-quality Co-, Ni- and Fe-based metal powders.
Tooling – the heart and soul of perfect parts
Making use of metal 3D printing for the manufacture of tooling can save both time and money. Here, it's vitally important to use the right additive manufacturing process as well as the right metal powder.
Additive manufacturing blog