This is how powder bed fusion works
Powder bed fusion (PBF) is a common metal additive manufacturing process. The powder bed fusion process includes thermal energy, a heat source in the form of a laser or a thermal print head that consolidates material in powder form to create three-dimensional (3D) objects.
The heat source is applied to particles contained within a powder bed, which is slowly lowered as each layer is completed and new powder is spread over the build area. The powder bed is the actual build area in which feedstock, that is the bulk raw material is deposited. A thin layer of powder is spread across the completed section and the process is repeated with each layer adding to the last. After a few thousand cycles, depending on the height of the part, the built part is removed from the powder bed. When the 3D printed model is complete, unused powder is automatically or manually removed and may be reused.
Powder bed fusion processes such as selective laser sintering, selective laser melting and electron beam melting are classified as metal melting processes and all use a build platform containing powder material. These powder bed fusion processes share the basic principles of all additive manufacturing processes, for instance layer-by-layer fabrication with input from 3D model data. Powder bed fusion also shares common additive manufacturing advantages such as cost-effective customisation and reduced assembly.
Höganäs' portfolio for additive manufacturing includes a wide range of powders well suited for powder bed fusion techniques.
Contact us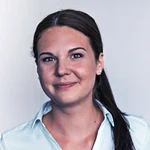 Sales & Technical support
Contact your sales representative for more information and requests.
Kontakta oss
Technical area:
Additive manufacturing
Arbetsområde

*
VD/ägare
Inköpare
Konstruktör
Affärsutvecklare
Maskinoperatör
Annat
Personuppgiftspolicy
Jag godkänner att Höganäs hanterar mina personuppgifter för att kontakta mig. Min kontaktinformation kan även komma att användas för marknadsföringsändamål, som nyhetsbrev och annan relevant information. Uppgifterna kommer inte att delas med någon tredje part. I och med detta samtycke bekräftar jag även att jag är över 16 år.
Mer information om hur vi hanterar personuppgifter anges i vår personuppgiftspolicy.
Du måste godkänna villkoren för tjänsten för att fortsätta.